"Kale has many health attributes," says Pam Dowker, a registered dietician with Henrico Doctors' Hospital. It's important for vision, bone health and contains cancer-fighting compounds. "It packages a lot of vitamins and nutrients into one vegetable."
Kale contains vitamins A, C and K as well as calcium, manganese, magnesium and fiber. Eaten regularly, cooked kale can help reduce cholesterol, Dowker says. She recommends eating leafy greens such as kale two to four times a week and suggests adding it to soups, stews and stir fry. She offers these simple kale recipes:
Quick Oriental Kale
(Makes 4 portions)
Plunge 1 lb. of chopped kale into boiling water for 2 minutes. Drain very well. Toss with 1 Tbsp. of toasted sesame oil and 1 tsp. of reduced-sodium soy sauce.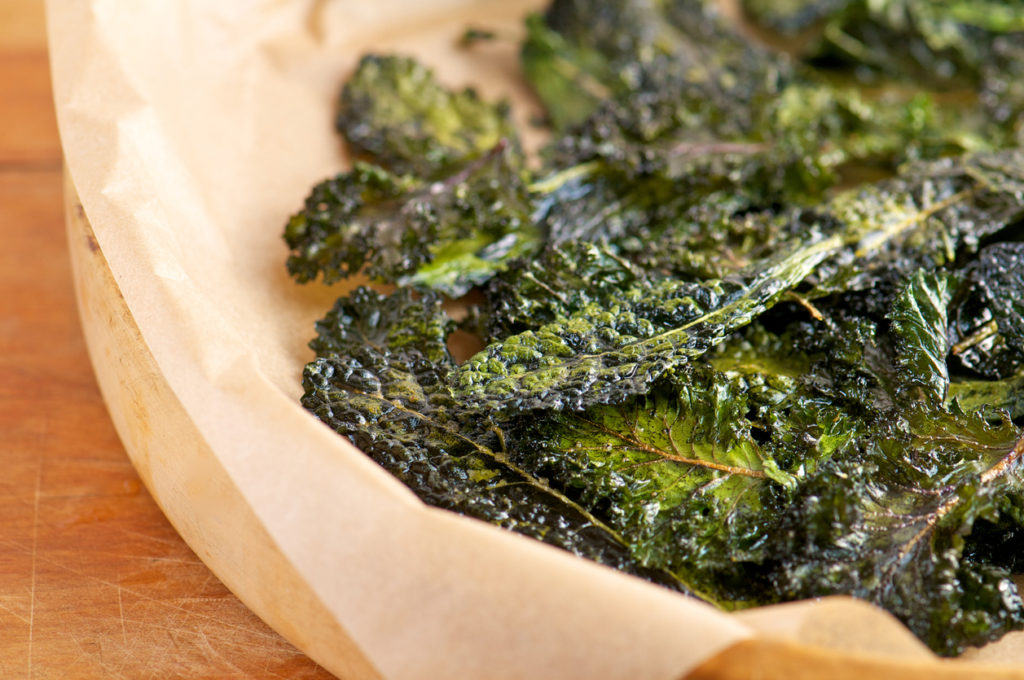 Baked Kale Chips
2019-04-09 09:08:28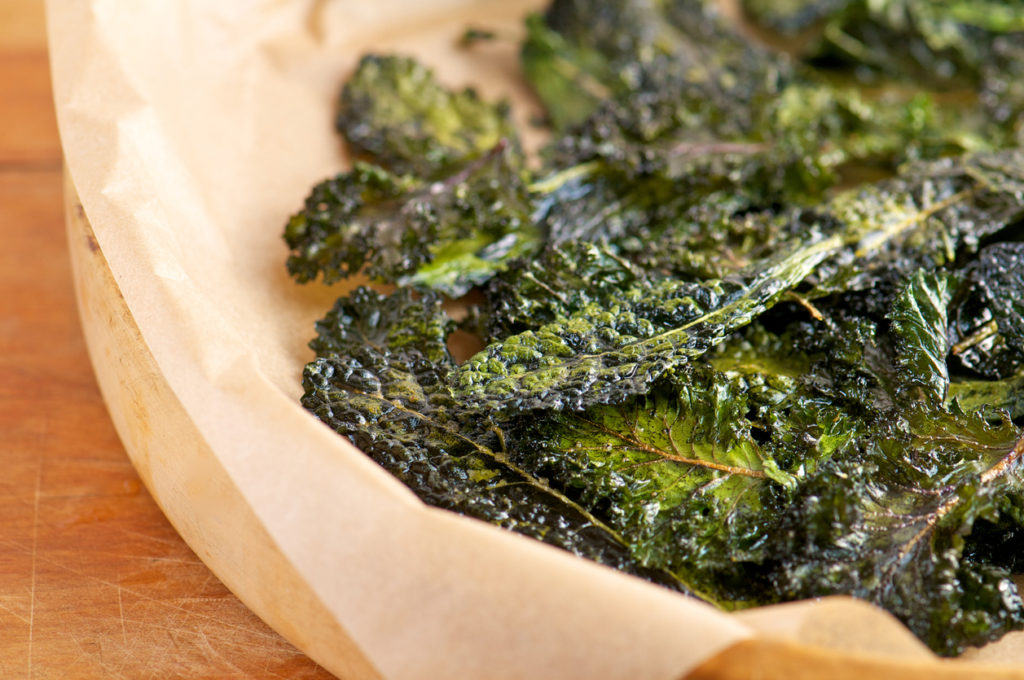 Ingredients
1 bunch kale
1 Tbsp. olive oil
1/16  tsp. sea salt
Instructions
Preheat an oven to 350 degrees.
Line a non-insulated cookie sheet with parchment paper.
With a knife or kitchen shears, carefully remove the leaves from the thick stems and tear into bite size pieces.
Wash and thoroughly dry the kale with a salad spinner. Pat dry with a paper towel.
Place kale in a bowl and drizzle with olive oil.
Rub the oil evenly on the leaves.
Sprinkle with sea salt.
Bake until the edges are brown but not burnt, approximately 10 to 15 minutes.
Health Journal https://www.thehealthjournals.com/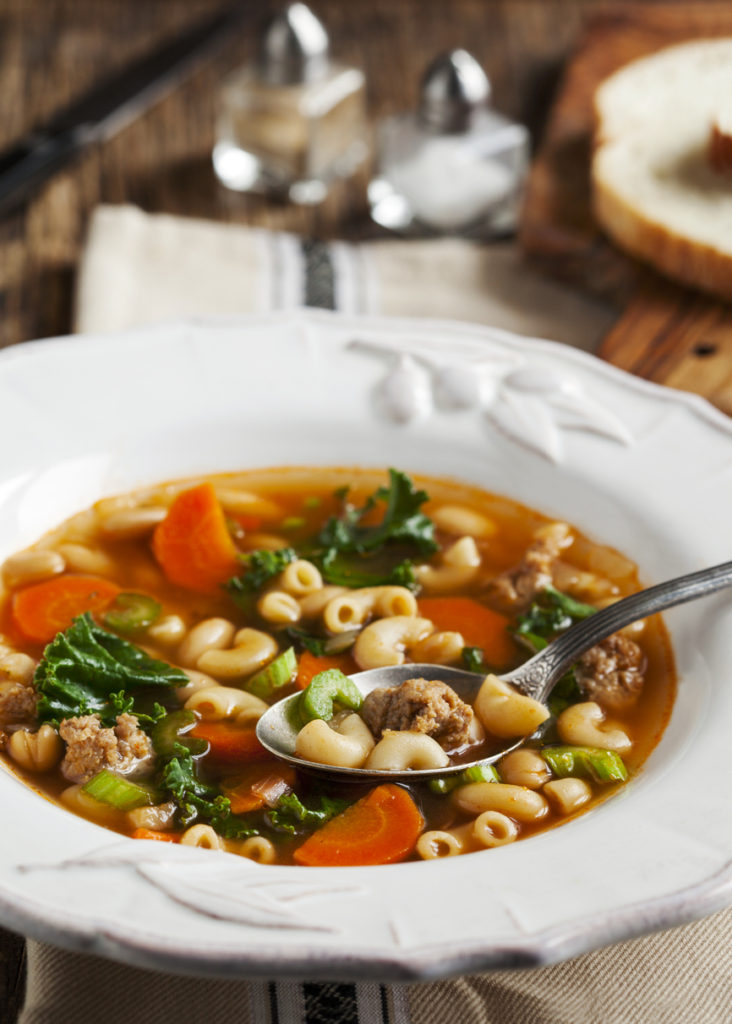 Kale With Pasta, Beans and Sausage 
2019-04-09 09:16:09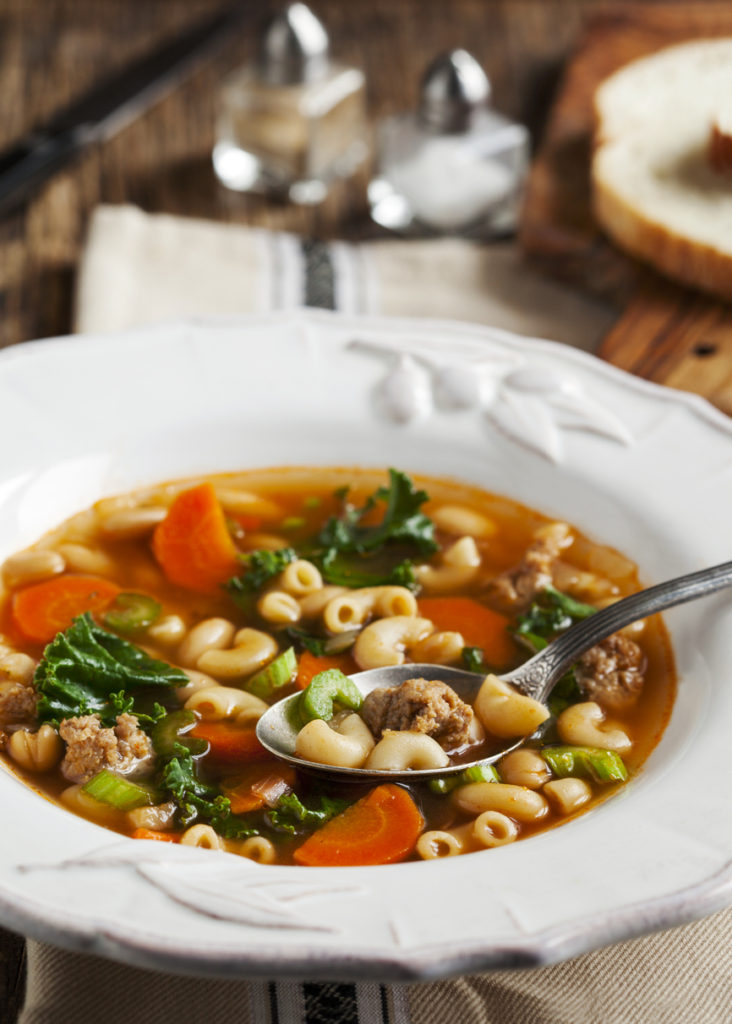 Ingredients
8 oz. uncooked farfalle (bowtie pasta)
¼ c. oil-packed sun dried tomatoes
1 ½ c. chopped onion
8 oz. hot turkey Italian sausage
3 garlic cloves, minced
1 tsp. dried Italian seasoning
¼ tsp. crushed red pepper
14 oz. can of fat-free, less-sodium chicken broth
16 oz. package of fresh kale
15 oz. can cannellini beans, drained and rinsed
¼ c. shaved fresh parmesan cheese
Instructions
Cook pasta according to package directions.
Drain, reserving 1 c. water and keep warm.
Drain tomatoes in a small sieve over a bowl, reserving 2 tsp. oil. Slice tomatoes.
Heat a large Dutch oven over medium heat.
Add tomatoes, reserved oil, onion and sausage to pan and cook for 10  minutes or until sausage is brown, stirring to crumble.
Add garlic and cook for an additional minute.
Add seasoning, pepper and broth to pan.
Stir in kale, cover and simmer for five minutes or until kale is tender.
Stir in pasta, reserved cup of water and beans.
Health Journal https://www.thehealthjournals.com/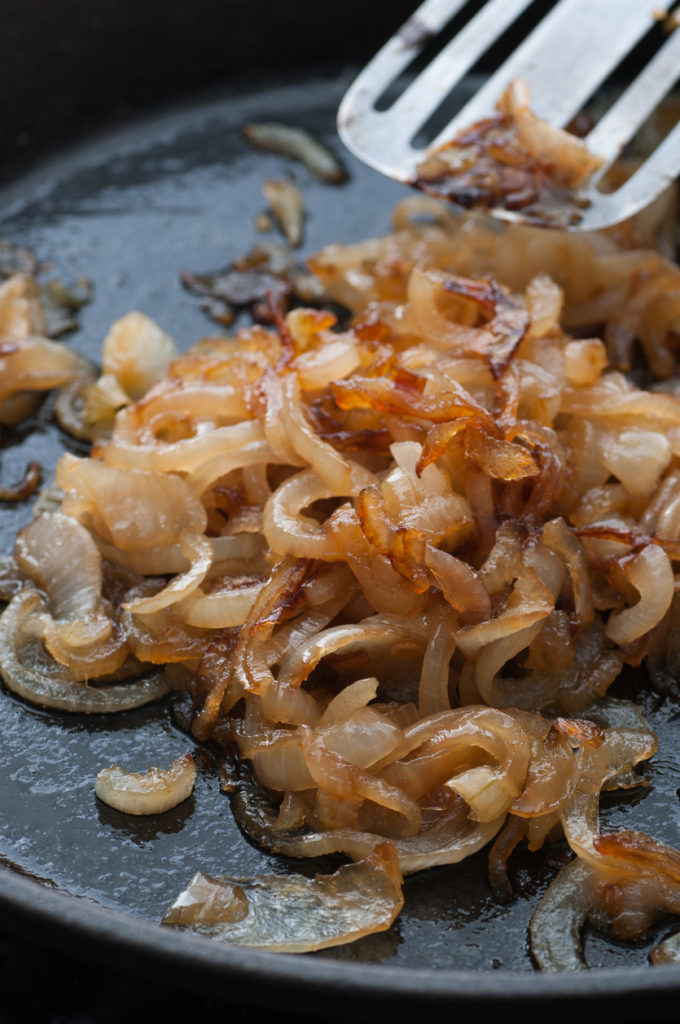 Kale with Caramelized Onions
2019-04-09 09:20:10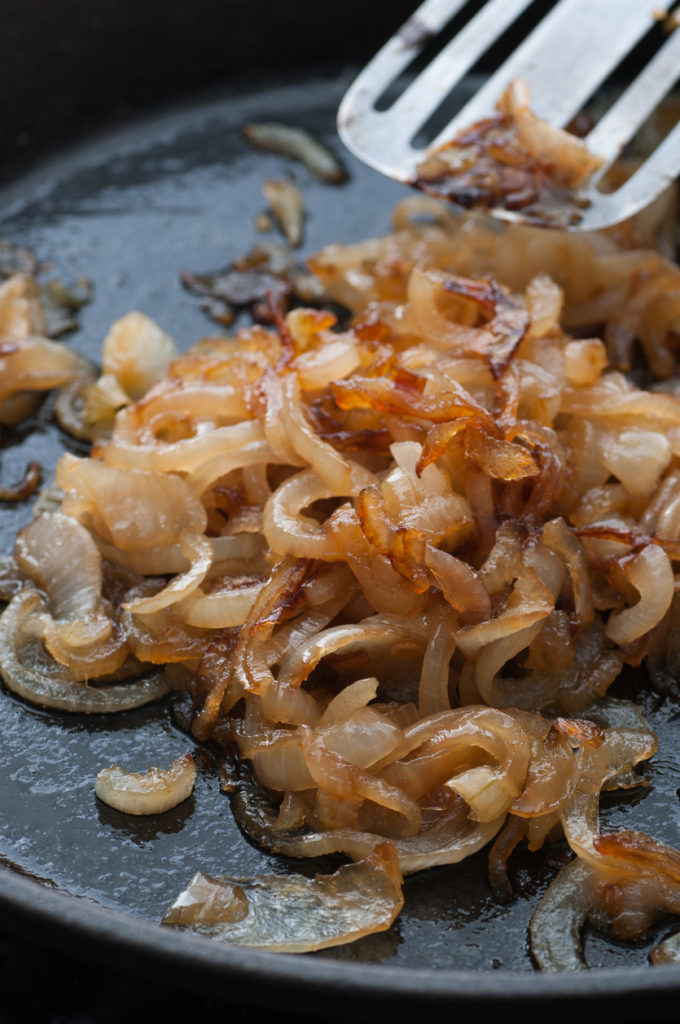 Ingredients
1 lb. fresh kale, tough stem removed and roughly chopped
1 medium-sized onion, sliced thin
2 Tbsp. canola oil
1 Tbsp. lemon juice
Salt and pepper to taste
Instructions
Caramelize the onions:  Heat 1 Tbsp. of oil in a sauté pan over medium low heat and add the onions. Cook very slowly on medium heat, stirring occasionally, until the onions are browned; do not burn.
When finished, remove from the heat and set aside.
In a separate sauté pan, heat the remaining 1 Tbsp. of oil over medium heat.
Add the chopped kale and sauté until tender, about 8 minutes.
Add the onions and, if desired, the lemon juice.
Toss together.
Remove from heat and serve.
Health Journal https://www.thehealthjournals.com/