The cool, crisp days of autumn require food to heat up your insides and soothe the soul. Try these recipes to get you in the mood for Halloween, or fix up a batch of our hearty stew and serve while the kids are trick-or-treating. Have some spooky kid-friendly snacks ready when they return!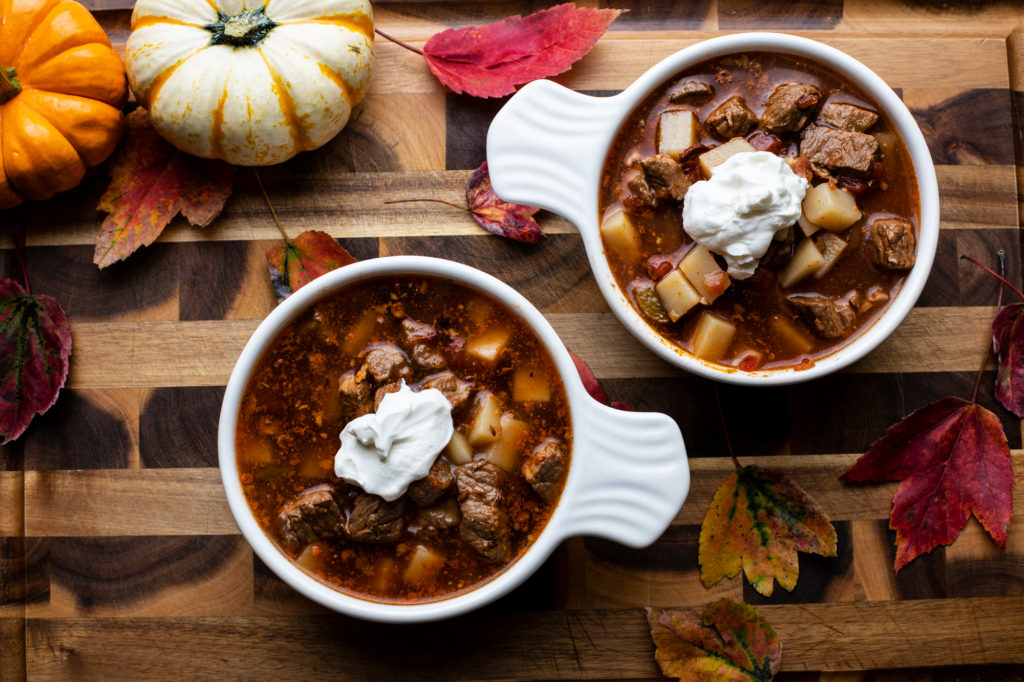 GHOULash Soup
2019-10-07 14:20:21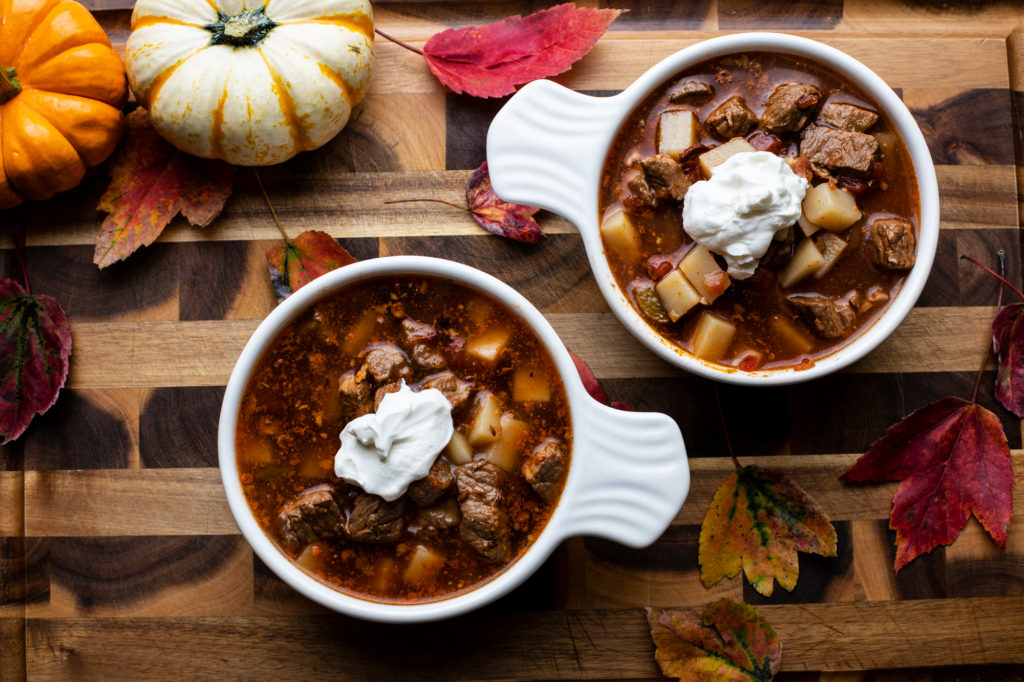 Ingredients
1½ pounds stew beef
3 diced bacon strips
1 small green pepper, diced
2 medium onions, diced
1 large garlic clove, minced
1 14-ounce can diced tomatoes
3 cups beef broth
2 tablespoons paprika
1½ teaspoons salt
Pepper to taste
Dash sugar
1½ teaspoon caraway seeds
2 tablespoons red wine vinegar (to taste)
2 large peeled and diced potatoes
Instructions
In large pot, cook bacon until crisp. Remove, reserving 2 tablespoons drippings.
Add beef to pot and brown on all sides.
Add green pepper and onions; cook until tender.
Add garlic and cook 1 minute longer.
Stir in tomatoes, broth, wine vinegar, paprika, salt, pepper, sugar and caraway seeds.
Cover and simmer for about 1½ hours or until beef is tender. (Can also put in crockpot and cook on high for 3 hours).
About 30 minutes before serving, add the potatoes and reserved bacon and drippings.
Cook until potatoes are tender.
Garnish with a dollop of sour cream, if desired.
Serve with bread or cooked egg noodles.
Notes
For a more healthy version, substitute lean turkey for beef and use turkey bacon.
Health Journal https://www.thehealthjournals.com/