If you think CBD is just the latest health fad, like avocado toast or putting butter in your coffee, you might want to think again.
The truth is, the cannabis derivative continues to gain prominence for its therapeutic properties. Advocates have hailed CBD for combating seizures, relieving pain, calming anxiety and helping with a myriad of ailments, including autoimmune disorders. CBD has shown up in all kinds of products, from face lotions and sexual lubricants to coffee beans and dog treats. In fact, the demand for CBD products is growing so quickly that sales are expected to surpass $1 billion by 2020.
"It's been life changing for us," says Debbie Young of Downers Grove, Ill., who credits CBD oil for helping get her 13-year-old daughter Jamie, who has had juvenile arthritis since she was a baby, off medications.
How it works
The first thing you should know is that CBD is NOT marijuana. Rather, CBD — or cannabidiol — is one of the chemical compounds in a class called "cannabinoids," which naturally occur in cannabis plants. THC — or tetrahydrocannabinol — is the more famous cannabinoid associated with its ability to get one high. The compounds are structurally dissimilar and bind to different receptors in the nervous system, so they function differently.
According to Yu-Fung Lin, as associate professor of physiology at the University of California-Davis School of Medicine, although CBD is not considered psychotropic — it won't change your perception of reality — it still has an effect on our brains and nervous system.
By interacting with the brain's signaling systems in various ways, CBD can bring relief from pain, anxiety and nausea, Lin told the website Quartz. It may benefit our bones and work throughout our body as an anti-inflammatory and antioxidant, which may help neurodegenerative diseases.
The National Institutes of Health database lists more than 100 studies involving CBD as treatment for everything from PTSD and alcoholism to Parkinson's disease and schizophrenia. One British medical journal said it could potentially help fight cancer.
Dr. Esther Blessing, an assistant professor at New York University School of Medicine, even called CBD "the most promising drug that has come out for neuropsychiatric diseases in the last 50 years," according to the New York Times Magazine.
But Blessing warned that much of the research is just starting and that the purity and dosage of products might not always be reliable. For instance, says Joy Smith, creator of Joy Organics, an organically grown, full-spectrum hemp oil company, care should especially be taken when giving CBD to children, who should only get pure CBD.
The laws are still a bit murky
Unlike marijuana, CBD oil — provided that it is extracted from hemp, which contains less than 0.3 percent THC — is mostly legal under U.S. federal law. However, the Drug Enforcement Administration (DEA) insists that cannabidiol products like CBD oil are legal only in states where marijuana is legalized. As of November, 10 states plus Washington, D.C., have legalized recreational marijuana. Thirty-three states plus D.C. have approved medical marijuana.
In Virginia, medical marijuana is not legal; however, doctors are able to recommend use of the oils for most medical conditions. A law passed in 2015 and expanded this year created creating an "affirmative defense" to possess cannabis oils for medical reasons. This year, the state plans to open five cannabis oil facilities, making it among only a handful of states in the southeast with medical cannabis programs.
Last November, a DEA spokesperson told an Indiana news station that while those who violate federal drug laws run the risk of arrest and prosecution, it was unlikely that the DEA would go after those who benefitted from CBD oil.
Proven results
As more states continue to legalize marijuana, CBD products are popping up everywhere. Oils, balms, tinctures and capsules are easily accessed over the Internet and found in drugstores, although sometimes marketed only as hemp products. Young's daughter uses a CBD/hemp oil with a high absorption rate, taken under the tongue, twice a day. She says that although skeptical at first, Jamie's rheumatologist is on board after blood tests showed a decrease in inflammation in her body.
"She was in a great deal of pain when we first began in April," Young says.
She tried the hemp oil before bed and she felt better within 10 minutes. The next morning, she jumped out of bed and took another dose."
"She has done this every day since."
There have been "so many positive changes," Young says. "She caught up on the growth chart, she eats better, she's happier, more focused on school work, more active, etc. It has been one of the best decisions I have ever made."
It works for dogs, too. Meredith O'Brien, a Williamsburg, Va., massage therapist, began giving a hemp oil concentrate to her 14½ -year-old dog, Sunny, about two years ago to help with arthritis.
"At the same time, Sunny was having periodic seizures — possibly mini strokes," O'Brien says. "After she started taking CBD, the seizures stopped. Her quality of life has been so much better since she's been taking it."
Adult users speak of a "body high." One 27-year-old man told the New York Times Magazine, which wrote about "the mainstream panacea" that CBD has become, that using CBD was like "taking a warm bath, melting the tension away … a leveling, smoothing sensation in the body mostly, and an evenness of attention in the mind."
CBD is even showing up atop toast, in the form of infused cheeses or shrimp — but you'll have to travel to New York or California to get some.
Some CBD Products to Try
ANTIDOTE+ {Migraine/Anxiety}
CBD Bath Bombs
$37.99
Includes 3 extra-large bath bombs
antidoteherbals.com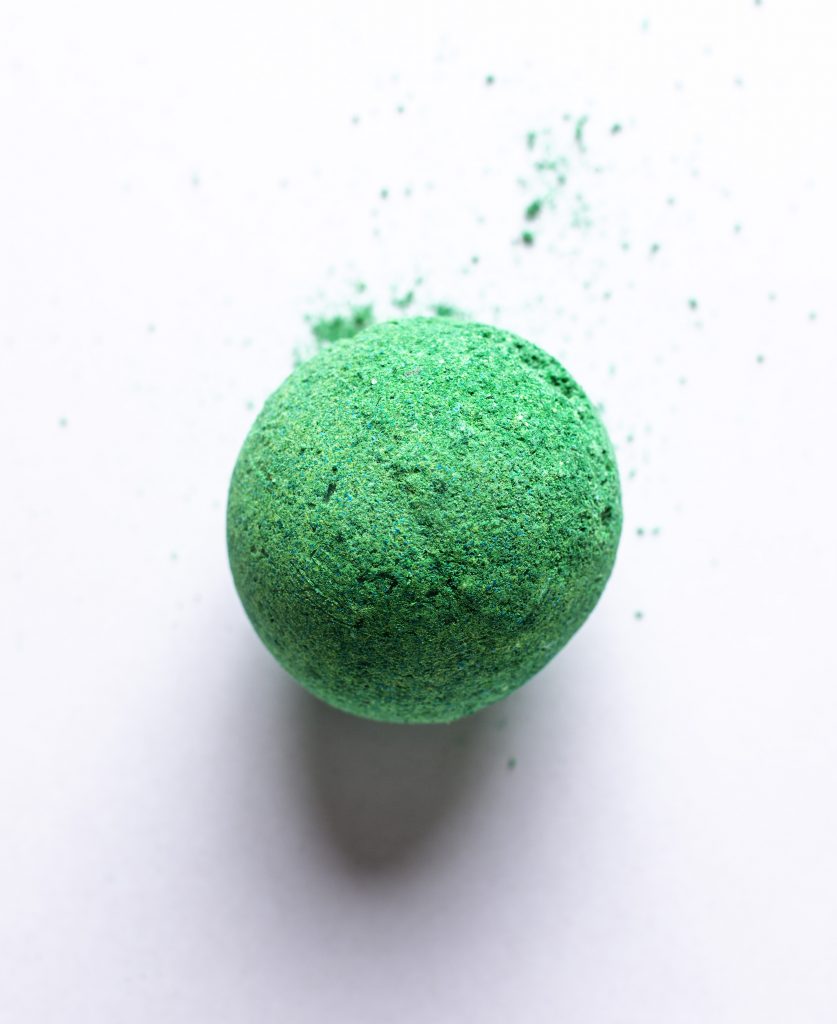 Soothing Mint CBD Balm
$50
lazarusnaturals.com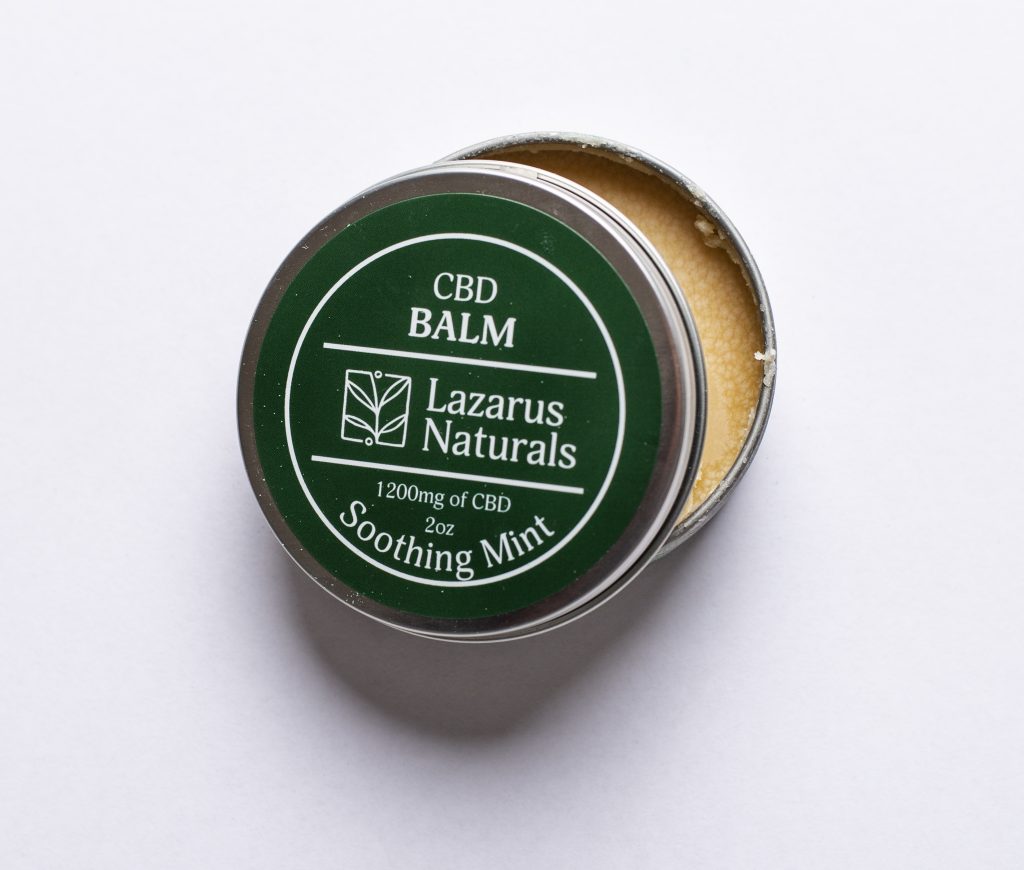 Blue Ridge Hemp Co.
CBD Infused Salve 2oz 200mg CBD
$50
blueridgehempco.com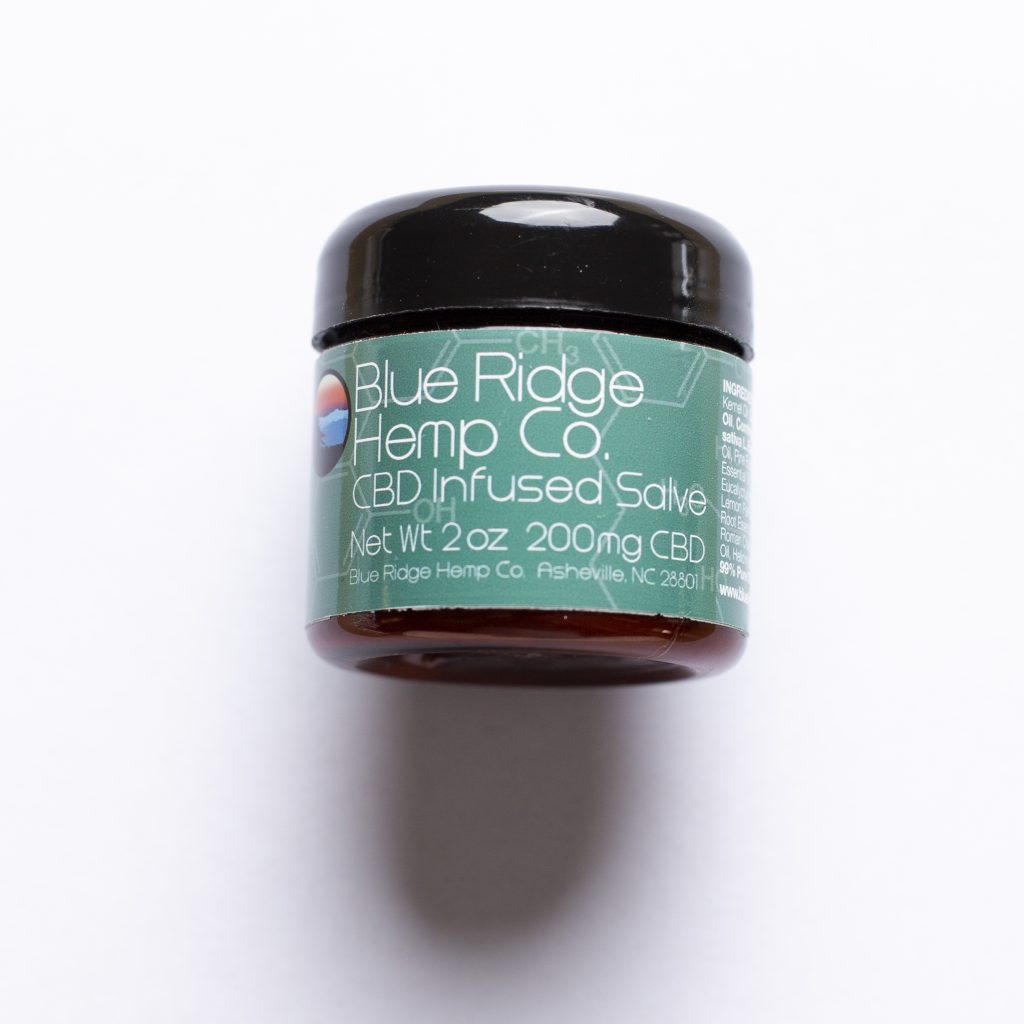 JuJu Royal
CBD-Infused Olive Oil
$50
jujuroyal.net