We love this idea of bringing beauty to your events while protecting yourself from bugs. This is a fun and creative way to decorate and protect. Feel free to add decorations that inspire you. You can also customize the color scheme to your event.
Mason Jar Bug Repellent Lanterns

You will need
Mason jars or large screw-top glass jars
Citronella, lemon eucalyptus, lavender and cedarwood essential oils
Orange & lemon slices
Sprigs of rosemary, thyme & mint
Cinnamon sticks
Warm water
Tea light candles
Knife & chopping board
Instructions
Peel the oranges and lemons and cut a few slices of each. Roughly tear the fresh herbs and gently scrunch them to release their aroma and natural oils.
Place the peel slices, cinnamon sticks and herbs into the jar and gently pour warm water over the top, making sure to cover the ingredients.
Add a few drops of each essential oil, screw the lid onto the jar, then gently shake to help mix the ingredients together.
Remove the lid – you should get a delicious scent of fresh, citrusy herbs that bugs hate – and top with a tea light candle.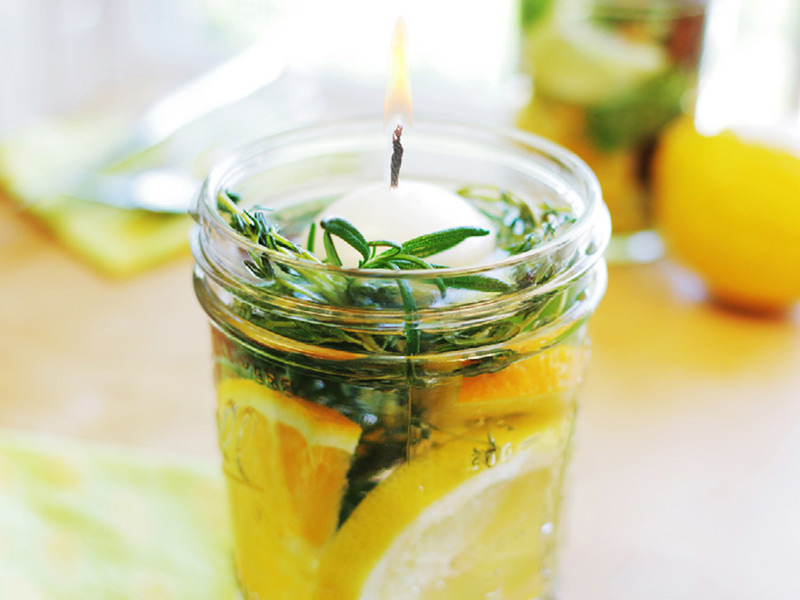 For information about therapeutic essential oils visit: bloomwellness.info