An alligator swims in front of the canoe — just his snout, eyes and ridged back visible above the waterline — then silently slips beneath the surface. A roseate spoonbill and an anhinga flap their wings and thrust their necks, fighting for a coveted spot on a branch, while brown water snakes, wrapped around a branch jutting into the river, relax in the sun.
"We always tell people you're visiting their home," says canoe guide Mike Cole as he deftly paddles the canoe down the Hillsborough River. Cole grew up in these woods. He knows that the green heron sometimes plucks its own emerald feathers to use as fishing lures, and that a normal alligator is more afraid of a human than vice versa.
It's hard to believe this remote setting is only 20 minutes from the bustling business, entertainment and cultural center that is Tampa.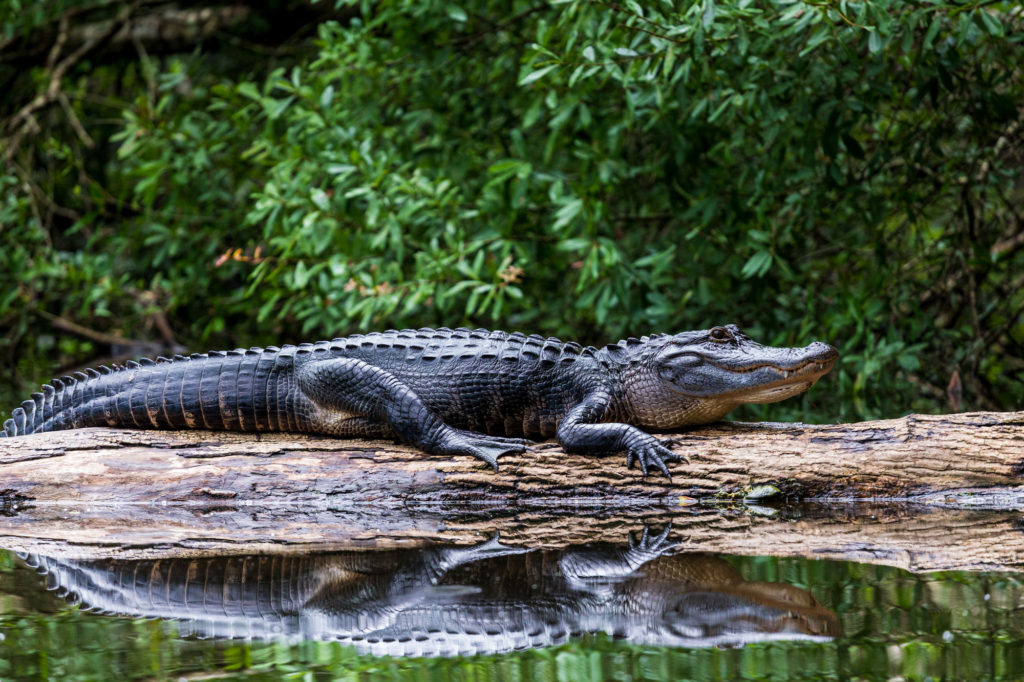 Outdoor Tampa
Some destinations lure visitors with mountains or rock formations. The Tampa area has water, sun and city amenities. It's a fun, vibrant city with the optimism a growth spurt brings.
Tampa's revitalization centers on the Hillsborough River. The Riverwalk stretches 2.6 miles, connecting hotels, the Tampa Museum of Art, restaurants, the Straz Center for the Performing Arts and a series of parks. Locals and visitors love the Riverwalk, which is clean and well-lit at night. Joggers and dog walkers enjoy the river views while getting some exercise, or people can mount one of the ubiquitous blue bikes from the Coast Bike Share program.
Tampa takes advantage of its warm weather by offering lots of outdoor fitness classes — from yoga to Zumba to bootcamp — in various parks. Armature Works, a converted streetcar barn which is now a bustling food market, regularly hosts free yoga classes in its courtyard. Curtis Hixon Waterfront Park offers free exercise classes five evenings per week.
Folks who yearn to get on the river can rent kayaks and stand-up paddleboards. "You get a different perspective from the water," says Aida Perez, manager of Urban Kai, one of the rental shops along the Riverwalk. "You get that feel of a really live and active city when you're paddleboarding on the river."
While people occasionally spot small alligators in Tampa, they can see a lot more — a whole lot more — by taking the 20-minute drive to Thonotosassa. "When people come to Florida, they typically want to see an alligator," explains Cole, Canoe Escape's general manager. In a two- to four-hour paddle, people usually see 30 to 50 gators.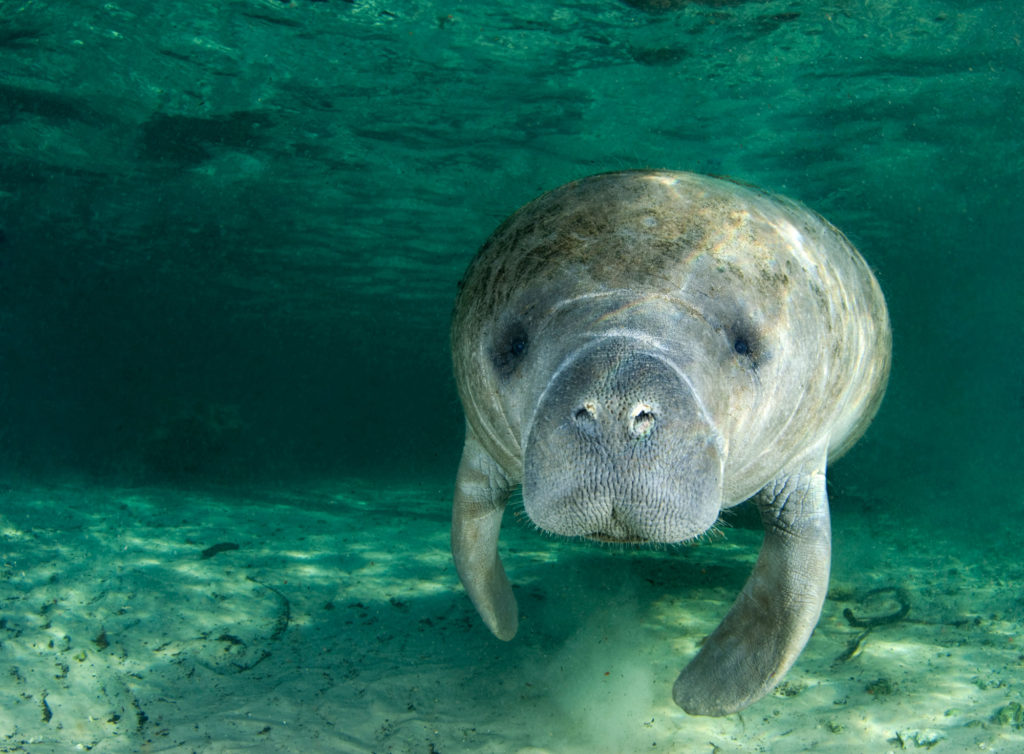 A Manatee Excursion
For a less toothy wildlife encounter, drive 78 miles north of Tampa to Crystal River, known as manatee central. In winter, when water temperatures in the Gulf of Mexico drop, manatees swim up the seven-mile river to Kings Bay. There, more than 1,000 springs regulate the temperature, making it a winter haven for these enormous marine mammals.
Florida is the only place you can legally swim with manatees in North America. Several outfitters offer boat tours for snorkel adventures. Captain Ross Files, who works for the Plantation on Crystal River, has been leading trips for 12 years. Before boarding his boat and setting out, participants watch a short film on the basics of passive observation — no pursuing, grabbing, bothering or riding the manatees.
When Files spots a likely place, the adventurers don masks and snorkels and quietly slip into the water. Manatees are gentle, sensitive creatures who loathe splashing, so everyone is reminded to swim with their hands and feet under water. It's a bit of a challenge to stay still when a creature that looks like a 2,000-pound potato with flippers and a small head silently rises from the murk straight toward you, but it's an awesome experience that will thrill almost anyone.
Sleeping, Eating and Relaxing
The Tampa Marriott Water Street recently unveiled its new Stay Well rooms. Located on the 15th floor, some have spectacular river views and all feature extra comfortable mattresses. Unusual amenities include an air purification system and circadian lighting that guests can set to different modes to induce relaxation, energy or play. The Stay Well vitamin-infused showers promise softer skin and hair.
The Epicurean Hotel's Spa Evangeline specializes in customized massages for couples. Receptionist Jade Kirsh recommends a private soak in a two-person Jacuzzi followed by side-by-side massages with agave scalp rubs, plus champagne or wine.
For fresh Vietnamese food, including vegetarian pho and salad rolls made on the spot, try Bamboozle. Dixie Dharma serves vegan Southern food inside Armature Works. Located in the former cigar-making neighborhood called Ybor City, the Columbia Restaurant takes up a whole city block, serves Spanish food and features thousands of beautiful handmade tiles. For vegan treats, Sweet Soul engineers creative — and nutritious — soft serve in flavors like vanilla bean charcoal and coconut algae.
If you visit the more laid-back town of Crystal River, the Plantation is a resort with something for every family member, whether they like golf, kayaking, lounging at the poolside tiki bar or shopping for manatee souvenirs in the gift shop. For Citrus County's best restaurant, head 10 miles down the road to Katch 22 in Lecanto.
If You Go to Tampa
Fly into Tampa International Airport, which consistently wins awards for being one of the country's best. If you're confining your visit to Tampa proper, it's easy to get around by walking, free streetcar and rideshare. If you want to explore further afield, rent a car. Tampa promises year-round fun, but if you want to see manatees, plan your trip for winter.