This amazing refresher turns from deep blue to purple, thanks to butterfly pea flowers. Butterfly pea flowers, which come from Asia, aren't the easiest to find, but you can get them on Amazon. You'll make this recipe in three parts, then construct the drink.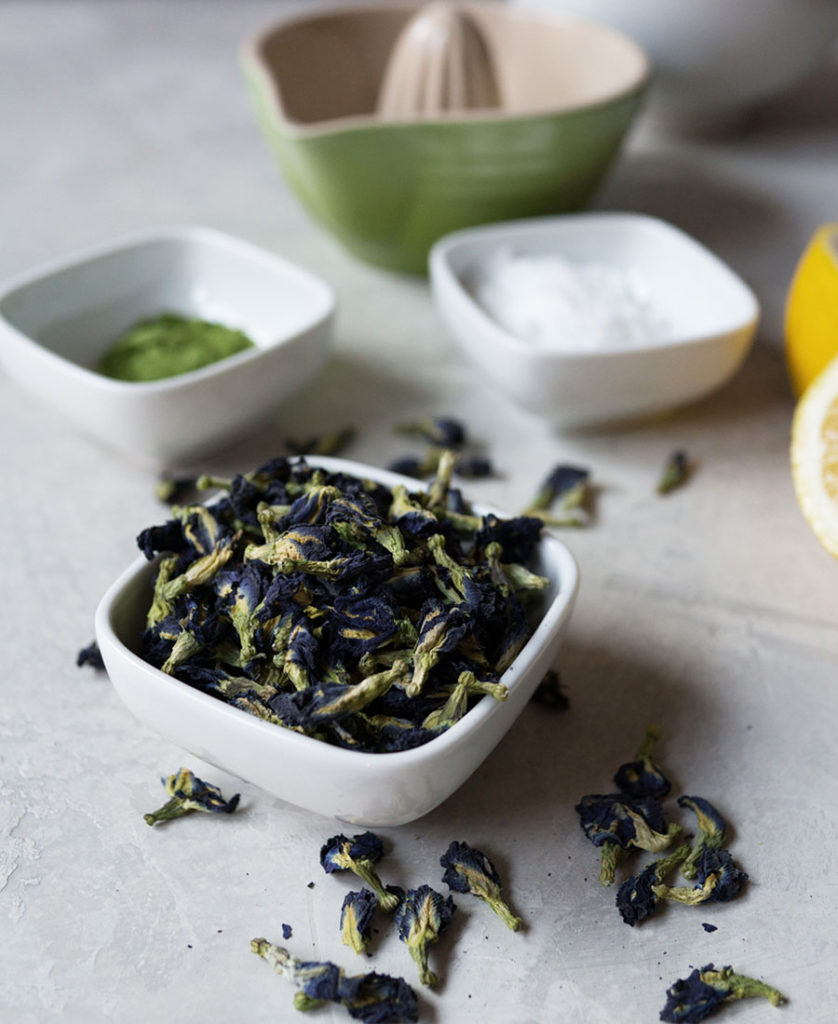 Matcha Butterfly Pea Flower Lemonade
2019-04-09 09:58:53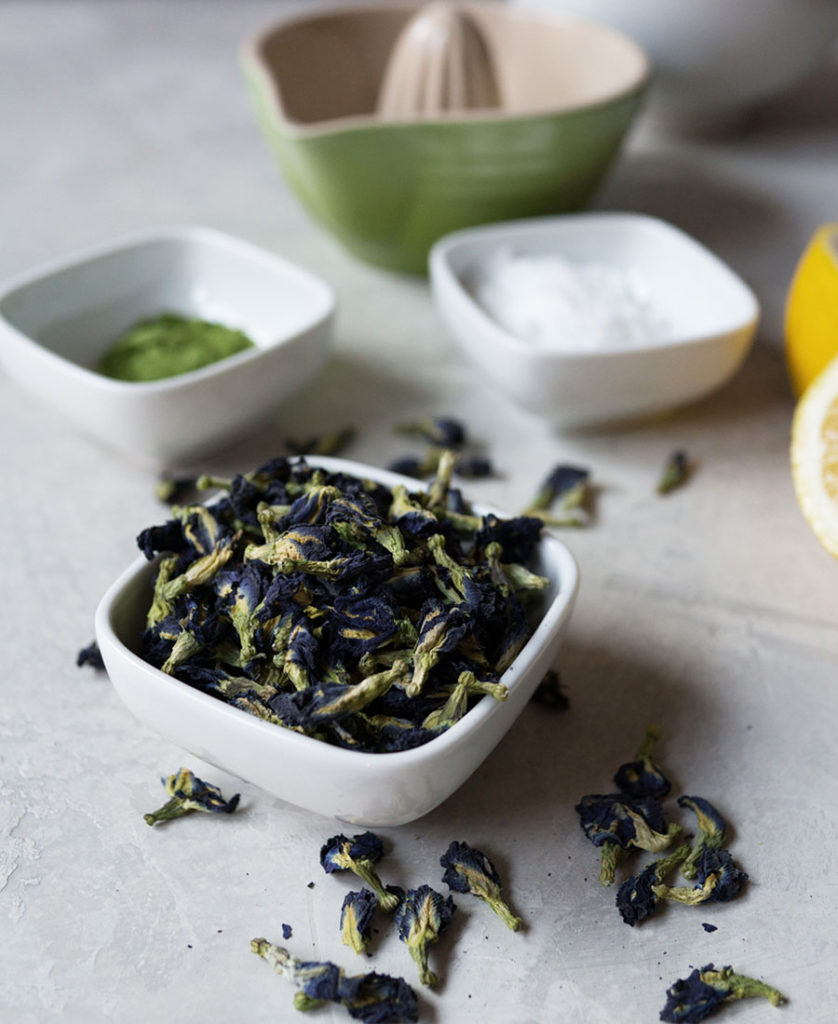 Ingredients
2 tsp. butterfly pea flowers
½ cup sugar
¼ cup lemon juice (1 lemon)
2 tsp. matcha
3 cups cold water
Instructions
Start with the lemonade: Make simple syrup by adding sugar and one cup of water into a saucepan and bringing it to a boil. Lower heat to simmer until sugar has completely dissolved, about 3 minutes. Take off heat and let cool. Stir in lemon juice. There will be more lemonade than needed for the recipe so you can store the rest in the refrigerator.
Next, make the butterfly pea flower tea by steeping flowers in one cup of hot (not boiling) water for 5 minutes. The longer you steep the flowers, the darker blue the tea will be. Discard flowers. Let cool.
Pour one cup of cold water into a wide-mouth water bottle, then add the matcha. Close lid and shake for 10 seconds.
In two glass cups filled with ice, pour in the butterfly pea flower tea about a third of the way for each cup. Pour in the lemonade until it reaches 2/3 of the cup, then top each cup with matcha.
Notes
When ready to drink, mix the layers together to get the sweet and sourness from the lemonade with the matcha.
Health Journal https://www.thehealthjournals.com/
Recipe and photo courtesy of
Oh, How Civilized
,
ohhowcivilized.com