If you are looking to go Vegan and eliminate all animal products from your diet, the number one question to ask yourself is, "Why?" It is important to understand "why" you would like to go vegan. It doesn't matter what your reasoning is but for change to take place that will be consistent and long-lasting the most important person in this equation is YOU. Get really clear on why you want to change your lifestyle.
Eliminating all animal sources of food from your diet requires more than just discipline. We all know that we do not like to be told what to do…that's why "diets" especially fad diets, do not last long. A temporary "fix" to get us to where we want to go, typically for summer, wedding or other special events.
Here are my top tips on going Vegan
Know and Understand your "Why?"
It is always good to have support. Join a meetup group and/or facebook group in your area
Take your time…You do not have to make dramatic changes all at once. Begin to replace items in your home…use what you have and replace with vegan alternatives
Eat Breakfast before you leave the house, pack lunch for work and have dinner at home. If you are not eating at home, look at the menu to the place you are going so you can plan ahead and even call if have to. Always ask for what you want. More times than not, they will accommodate you. (Download the Happy Cow App for vegan, vegetarian and veg options in your area)
Bring your own food to parties and bbq's – you can always heat them up wherever you go. Everyone can eat vegan food but you can't eat their food. If the host is really a good friend they will try to have vegan options available for you and maybe they have more than one vegan friend at the party.
Don't be too hard on yourself if you "cheat" or have a setback. Go back to your "why" and re-focus. Practicing forgiveness and gratitude is always a good idea.
Supplements – only if directed by your general physician – most vegans need a B12 supplement because we do not eat animal products and you cannot get B12 from plants.
Experiment with different cuisines and spices
Try to make your favorite non-vegan dishes vegan with meat and cheese alternatives and even vegetables.
Not all ingredients are vegan ie. gelatin (found in jello, marshmallows and gel caps) – Google will tell you everything you need to know. Thankfully we will live in a world where technology gives you access to information at your fingertips.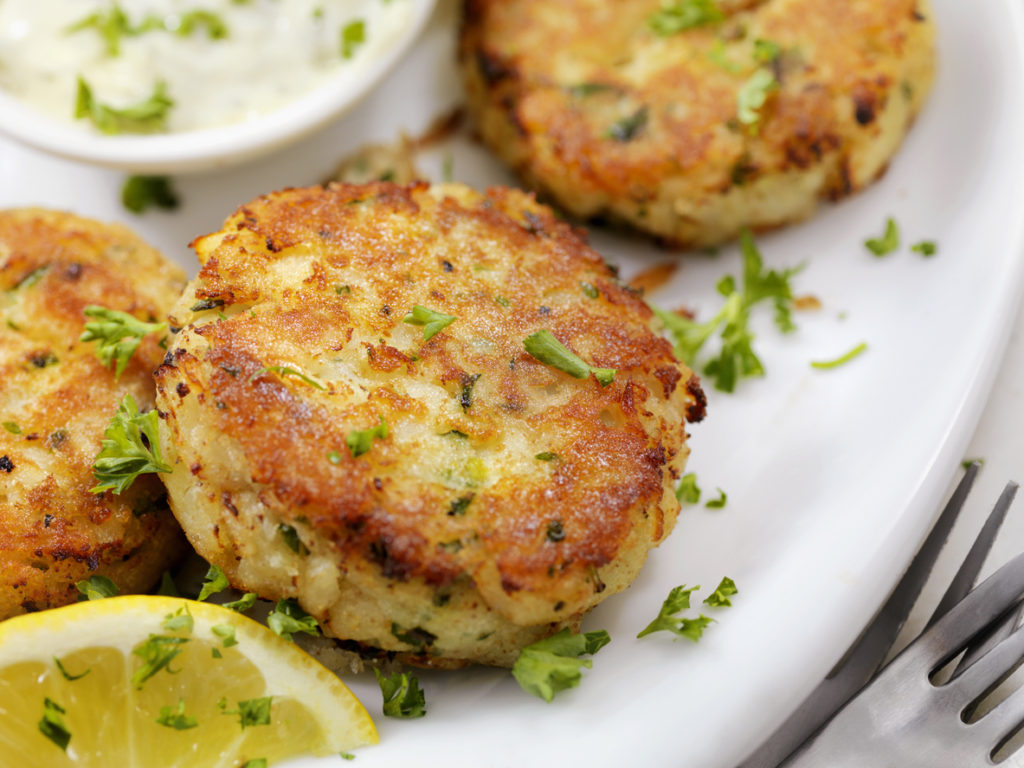 Crab-Less Cakes
2019-04-09 09:40:06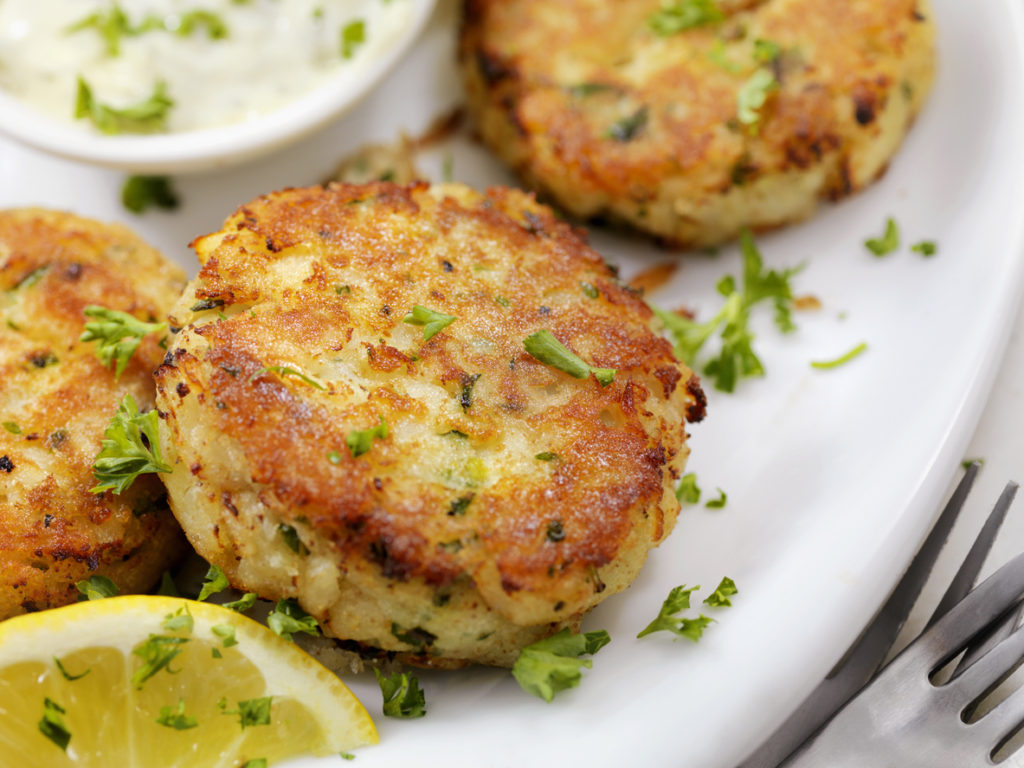 Ingredients
2 (14-oz.) cans hearts of palm, salad cut
1 c. red onion, chopped
1 c. red bell pepper
3 T. vegan mayo
1 T. nutritional yeast
1 T. kelp flakes
1 c. panko breadcrumbs
Instructions
In a food processor, pour hearts of palm and pulse to desired size.
Empty the hearts of palm into a large mixing bowl.
In the same food processor combine all remaining ingredients with the exception of the breadcrumbs. Pulse to desired size/texture.
Empty and mix contents with the hearts of palm.
Place mixture in the refrigerator for 30 minutes to chill and preheat oven to 350 degrees.
Remove mixture from the refrigerator after 30 minutes and add breadcrumbs and mix well by hand.
Scoop a ½ cup, form patties and place on a baking sheet with parchment paper.
Bake 30 minutes then flip and bake an additional 15 minutes. Patties should be golden brown on each side.
Health Journal https://www.thehealthjournals.com/