Apart from a lack of motivation, there is another thing that keeps people from incorporating a workout schedule in their daily lives, and that's the issue of fitness clothing. The wrong kind of fitness gear can make you feel tired, and you won't be comfortable enough to work out for long. Combating this problem is easy.
Find the right kind of fitness clothing, and you will never want to skip your workout again.
There are a few things you should keep in mind when shopping for fitness clothing.
Decide your clothes according to the workout you will be doing. Tights and leggings are better for cycling and running, while stretchable but fitted clothing is good for yoga.
Opt for breathable fabric that evaporates the sweat and doesn't soak your clothes. Fabrics containing polypropylene is one example.
Avoid rubber-based and plastic-based clothes as they will increase your body temperature and make it hard to exercise.
Change your gym wear with the weather. Choose breathable clothes for summer and add a layer to this clothing in winter. In rainy days, wear the kind of outer layer that will protect your inner clothing from getting wet.
Now that you know how to select the right gym wear, here are five of the best fitness clothing items that you must have in your wardrobe:
Sports Bra: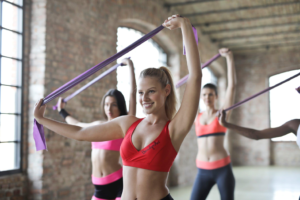 Sports bras provide your breasts support during exercise and limit their movement to save you from pain. They come in different breathable materials and are perfect workout wear. They keep your skin dry so you don't get hot too quickly and can continue to work out as long as you want.
It is essential to buy a sports bra in your exact size because only then will you get the best possible support from it during exercise. If you don't get the right sports bra, you will put a strain on your muscles while stretching. With the right bra, you can do exercises of the highest intensity without having to worry about harming your chest.
Yoga Pants: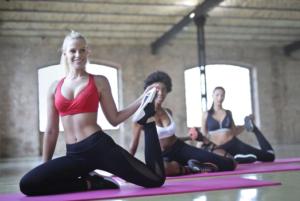 Everybody loves yoga pants because of how versatile they are. You can wear them with almost anything. Under a sundress or with a long sweater, yoga pants look good with everything. They are also perfect for going out with friends or for attending your yoga class. Yoga pants and comfortable clothing overall can also reduce stress because of their comfy feel.
We forget the primary purpose of yoga pants, which is helping you work out in the most comfortable clothing material. Yoga pants are soft, cozy and stretchable, and these features make them perfect for running and even for cardio.
Yoga pants are also pretty affordable and come in so many designs that it will be hard for you to choose one. When you wear yoga pants regularly, you can stretch anywhere you want. It will be impossible not to exercise when you are wearing your yoga pants.
The Right Socks: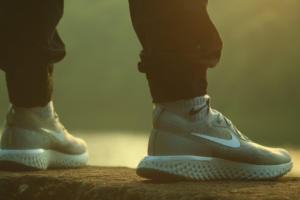 Socks often get ignored when people are shopping for fitness clothing. You will be surprised at how important these forgettable things are for your fitness and exercise routine. You may get the right shoes for running and exercising, but they will be of no use if you don't get the right kind of socks.
So what socks are the right kind? Simple, the ones that are made of synthetic material that won't let your skin get sweaty. These socks made of light fabric won't scratch your skin and will make exercising a lot easier. Depending on your preference, you can get ankle-length or knee-length socks from any sporting goods store.
Tank Tops: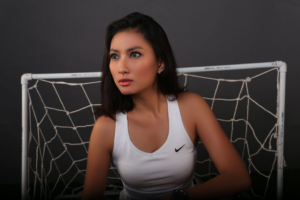 One of the best types of gym wear is a tank top. It is perfect for working out and also for maintaining your style. Just make sure to get tank tops in light and stretchable fabric, so they don't make your skin itch by accumulating sweat. Avoid cotton tops when shopping for fitness clothing.
Sweatpants: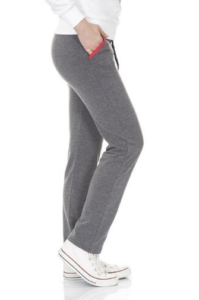 Forget the debate of yoga pants vs. sweatpants — why not both? Both have different advantages and can be worn to the gym on different days. Sweatpants are perfect for warming up your muscles quickly, making them ideal for helping you avoid physical injury while working out. They are suitable for colder days, too.
Now that you know the top five clothing items, it's time to hit the store to get your gym wardrobe ready. Because once you have the essentials, you can start working out and make efforts to improve your health and fitness.