During their studies at Poland's University of Wroclaw, Agnieszka "Aga" Adamska and Marcin Drygala spent the summers of 2001 and 2002 as Busch Gardens employees through an international work/travel exchange program. In 2004, Marcin won a Green Card in Poland's lottery, which brought the couple back to Williamsburg permanently.
"We decided to pack and change our lives," Adamska explains..
They opened a successful painting contractor business, but this total life change had unanticipated ramifications: Drygala was plagued by a respiratory ailment. When he and Aga returned to Poland in spring 2008, they visited a therapeutic salt cave. Seven halotherapy (salt therapy) treatments later, Drygala felt remarkably well. That November, he and Adamska opened Williamsburg Salt Spa modeled after Poland's Wieliczka Salt Mine Underground Rehabilitation and Medical Center.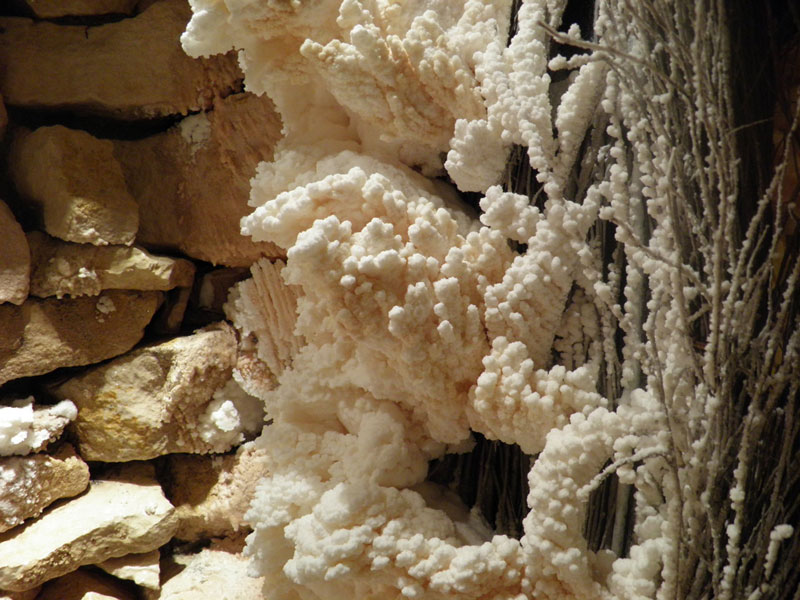 Halotherapy has proven beneficial for respiratory and pulmonary issues, including asthma, allergies, sinus conditions, chronic obstructive pulmonary disease and cystic fibrosis. Some say it provides an immunity boost, stress relief and better sleep.
Salt spa member Elaine Cranford has asthma and is prone to upper respiratory problems. Since she and husband, Gerald, began visiting the salt cave regularly over a year ago, she has had no respiratory issues. Gerald, a winter cold sufferer, has not had a cold since.
"We look forward to visiting the cave," Elaine says. "The staff is fantastic and knowledgeable.
"Walking into the Williamsburg Salt Spa is like entering an oasis. You are greeted by name and led to the waiting room in order to exchange street shoes for disposable booties. These booties protect both the cave floor and your feet.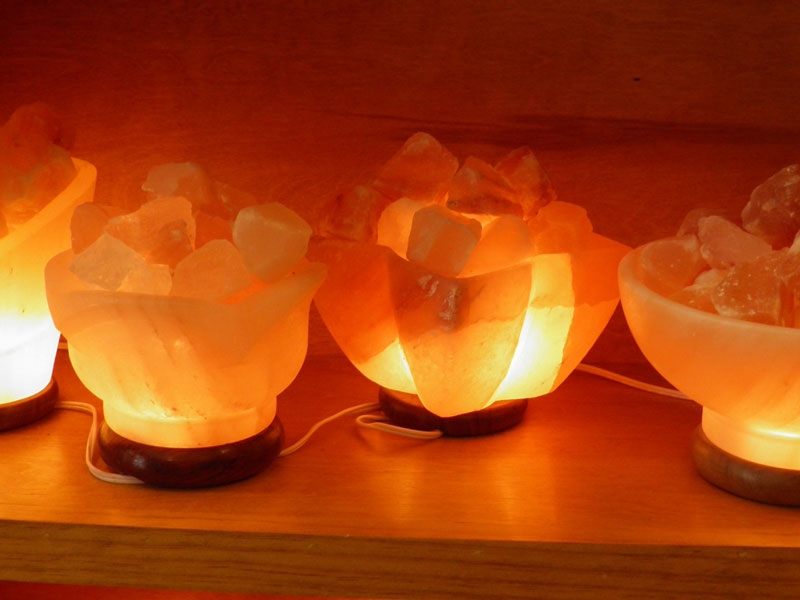 Built by Polish craftsmen, the 400-square-foot cave contains over 15 tons of salt imported from Poland and the Himalayas. Guests' feet crunch on the salt floor as they enter. After employee Tiffany Weiss explains the spa's origins, guests ease into one of eight recliners and let the outside world fade away. Corner chairs are preferable as the natural graduation tower fountains behind them flow with saline water providing the relaxing feel of an ocean breeze. The fountains fill the cave with a mineral-rich atmosphere containing sodium, potassium, calcium, magnesium, iron, bromine and iodine. Some people meditate in the cave. Some sleep. "We recommend that you just lay back and take the whole experience in," Weiss says.
After the 45-minute cave session, guests move on to one of three massage rooms or a private float tank room. Employee Vanessa Nye reviews float tank procedures before guests enter their private room, take a quick rinse and enter the tank — with or without a swimsuit. Nye recommends taking in the "neck doodle," which can support your head, if desired. The tank holds bodytemperature water with 900 pounds of the purest quality dissolved salt. The salinity level makes it impossible not to float. To maximize guests' comfort, a lid can be raised or lowered by a handle inside the tank, and interior control buttons change the session's shade of color therapy and control music volume. It is easy to float in the stillness and forget the outside world during the one-hour therapy.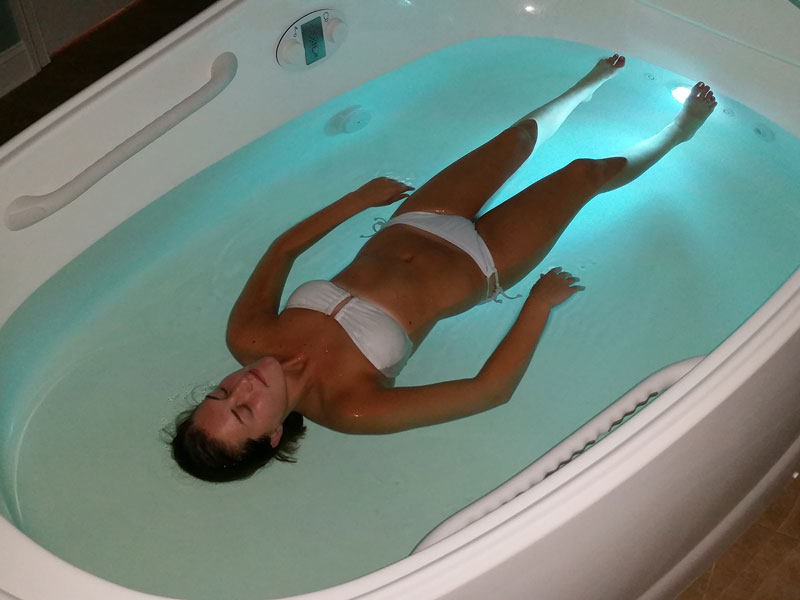 When time in the tank is up, guests shower again to remove salt residue that crystallizes on hair and skin before checking out. Guests are then given a chance to look around in Williamsburg Salt Spa's retail shop.
The shop offers items made of salt or containing salt, such as a variety of salt lamps in natural cuts and the shapes of animals, flowers, pineapples and more. The shop also carries bath salts, soaps and salt blocks for cooking, and amber (which has calming properties) and sterling silver jewelry Adamska brought back from her latest trip to Poland.
Sydney Duval became a spa member in January after losing her partner. "I use it as a way of managing stress and the challenges of everyday life," Duval explains. "The salt spa has a warm and inviting atmosphere where I can unwind and reground myself."