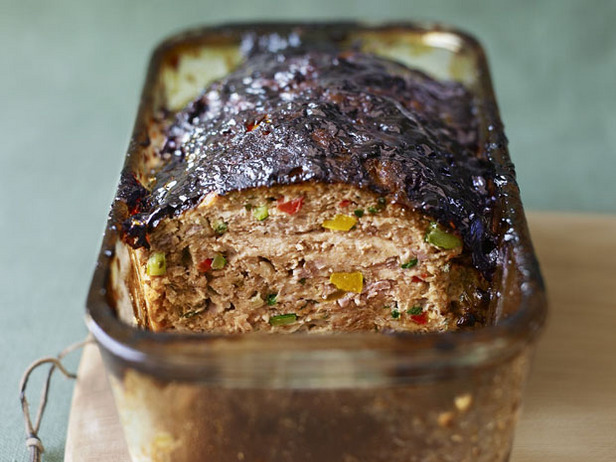 Vegetable Meatloaf with Balsamic Glaze
2013-09-27 12:36:13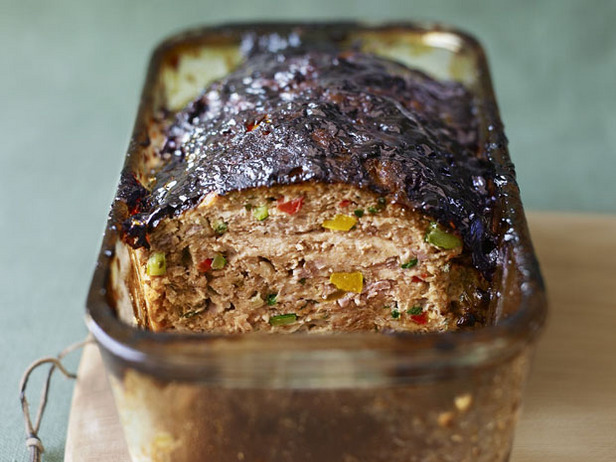 Serves 8
Ingredients
2 tablespoons extra-virgin olive oil
1 small zucchini, finely diced
1 red bell pepper, finely diced
1 yellow bell pepper, finely diced
5 cloves garlic, smashed to a paste with coarse salt
1/2 teaspoon red pepper flakes
Kosher salt and freshly ground pepper
1 large egg, lightly beaten
1 tablespoon finely chopped fresh thyme
1/4 cup chopped fresh parsley
1 1/2 pounds ground turkey (90 percent lean)
1 cup panko (coarse Japanese breadcrumbs)
1/2 cup freshly grated Romano or Parmesan cheese
3/4 cup ketchup
1/4 cup plus 2 tablespoons balsamic vinegar
Instructions
1) Preheat oven to 425.
2) Heat the oil in a large saute pan over high heat. Add the zucchini, bell peppers, garlic paste and 1/4 teaspoon red pepper flakes. Season with salt and pepper and cook until the vegetables are almost soft, about 5 minutes. Set aside to cool.
3)Whisk the egg and fresh herbs in a large bowl. Add the turkey, panko, grated cheese, 1/2 cup ketchup, 2 tablespoons balsamic vinegar and the cooled vegetables; mix until just combined. Gently press the mixture into a 9-by-5-inch loaf pan.
4) Whisk the remaining 1/4 cup ketchup, 1/4 cup balsamic vinegar and 1/4 teaspoon red pepper flakes in a small bowl; brush the mixture over the entire loaf.
5) Bake for 1 to 1 1/4 hours. Let rest for 10 minutes before slicing.
Adapted from The Food Network
The Health Journal http://www.thehealthjournals.com/