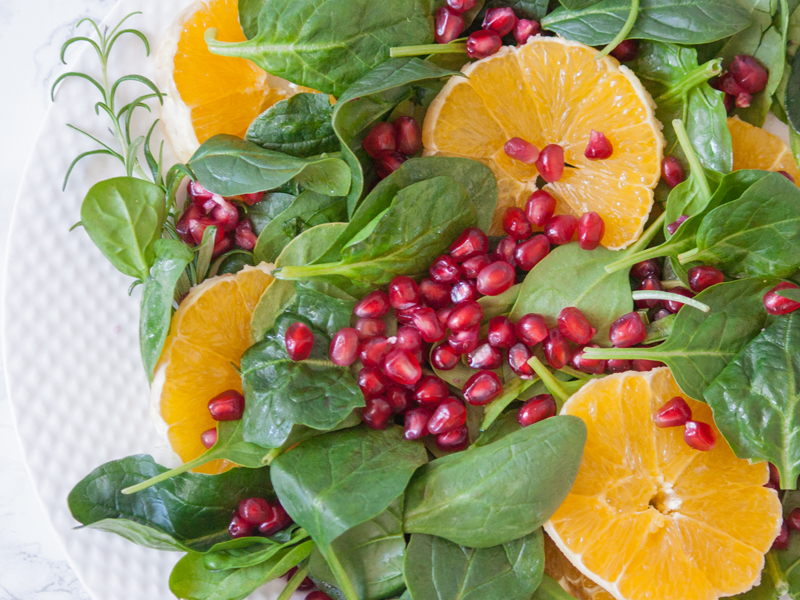 Pomegranate Orange Salad
2015-02-23 14:13:06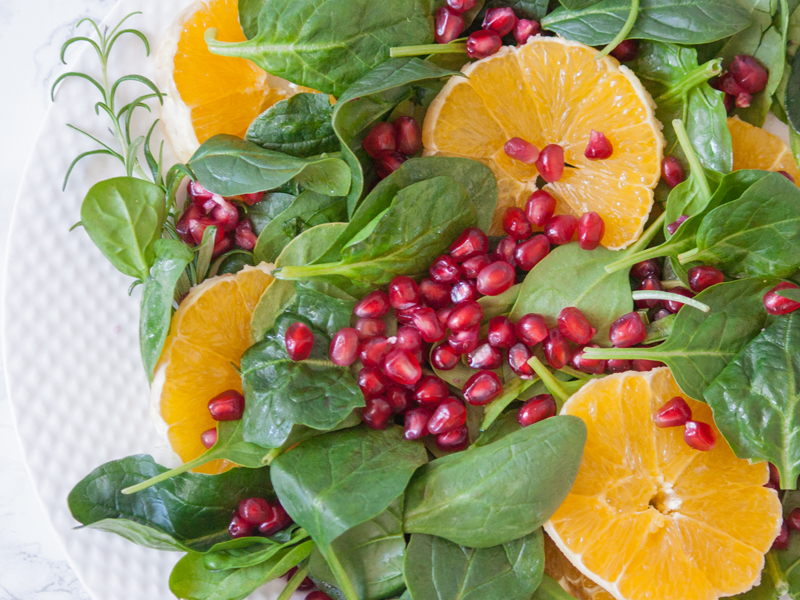 Serves 1
A sweet winter salad that is filled with citrus, spinach and pomegranate seeds to brighten up any table. The dressing works well when it is rested overnight, but is also excellent served right away.
Ingredients
6 ounces spinach leaves
1 orange, peeled
and sliced
1 pomegranate, seeded
rosemary, plus sprigs
salt and pepper to taste
DRESSING
1/4 cup salad oil
1/4 teaspoon salt
2 tablespoon sugar,
or 1/2 teaspoon stevia
8 teaspoon almond extract
2 tablespoon malt vinegar
(may use Apple Cider or Red Wine Vinegar)
Instructions
• To prepare the dressing, combine ingredients in a jar, cover and shake well to dissolve. Chill for over night for best results
• To prepare the salad, combine ingredients in a large bow. Just before serving, drizzle with dressing and toss. Serve immediately.
Notes
Find more recipes by Haley at www.whathaleybakes.com
The Health Journal http://www.thehealthjournals.com/