Flowers are beautiful and fragrant, but they can also be delicious and nutritious. While not all varieties of flowers are edible, many are, including squash blossoms, dandelions, lavender and rose petals. Keep reading for ways to prepare these four blooms and add some flower power to your next meal.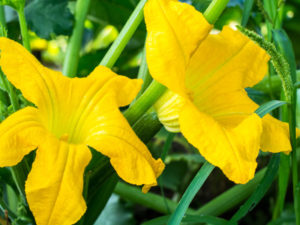 Squash Blossoms
Before there can be zucchini, there must be zucchini blossoms. The green-and-gold blossoms that eventually grow into zucchini, which are a type of squash, are edible and make tasty appetizers. Find them at your local farmers' market, or, if you are a gardener, gather them from your own zucchini patch. Mix cheese, such as ricotta or mozzarella, along with your favorite herbs and stuff the blossoms with the yummy filling. Roll the blossoms in batter and fry or bake for a sophisticated summer snack.
Lavender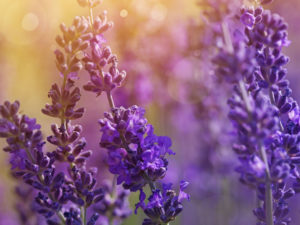 Lavender is more than just a pretty shade of purple, it's also an herb. More common as a bubble bath scent than a cooking ingredient, lavender is nonetheless edible. If you buy lavender at a specialty or farmers' market, make sure what you are getting is culinary lavender, meaning it is meant to be eaten. Grind lavender with sugar and add the mixture to baked good recipes, including breads and cakes. You can also use it to create a simple syrup to put a unique twist on summer beverages.
Dandelions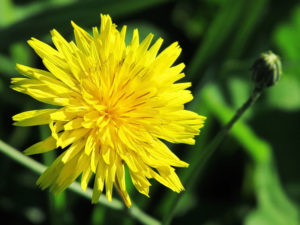 Next time you wonder what's for dinner, look no farther than your own yard. Chopped dandelion stems are the perfect addition to a salad. You can also sauté them with some oil and your favorite spices for a new side dish. While dandelions are plentiful in spring, summer and fall, make sure you only pick the flowers from a location you know hasn't been treated with any dangerous chemicals or pesticides.
Rose Petals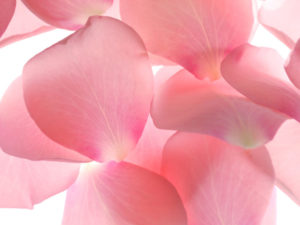 Biting into the dozen red roses your sweetie buys you for Valentine's Day may sound strange, but rose petals are indeed edible. Just remember to remove the bitter white part of the rose petals before using and make sure to buy roses that haven't been sprayed with chemicals or pesticides. For a pretty yet tasty garnish, sprinkle rose petals into a variety of dishes, from salads to desserts.