When Health Journal was founded in 2005, the goal was simple: introduce a talented group of writers and artists to the local health-care community and form a collaborative partnership to deliver trustworthy health-care information in the form of an inspiring magazine. Since then, the magazine has published over 160 issues, launched an online presence, built strong philanthropic and business partnerships and placed magazines in homes as well as in medical offices and hospitals across the region.
Health Journal Partners with StartEngine
Now, the magazine is ready to take an ambitious step forward and expand to reach a national audience.
We invite you to join us in growing this magazine nationally so that we can have an even greater positive impact on people's lives."
This month, Health Journal will launch an equity crowdfunding campaign through StartEngine, providing investment opportunities to those interested in contributing to its mission: to educate, empower and inspire people to live healthier lives.
"We want to see our readers become our investors," says Publisher Brian Freer. "If you like the content we produce, if you have enjoyed the magazine for the past 14 years, if you believe in our mission, then we invite you to join us in growing this magazine nationally so that we can have an even greater positive impact on people's lives."
href="http:/iframe%20src=https://player.vimecom/video/342782368%20width=640%20eight=360%20frameborder=0%20allow=autoplay;%20fullscreen%20allowfullscreen/iframe">h
Connecting with Readers and Impacting Lives
Through the years, Health Journal has set itself apart in the health-care publishing market by providing readers with quality journalism while also providing a platform for local health-care providers to inform the public in impactful and meaningful ways, Freer says. If a story's focus is on mental health, there is likely information on the local provider down the street along with statistics from Johns Hopkins.
But what really makes the firm unique is the fact that in a world of conflicting allegiances, the magazine has honored a partnership with its readers — the voices, perspectives and stories they have shared that create more than just an encyclopedia of intangible statistics and prognoses.
A Wikipedia page will outline the symptoms and common treatments of breast cancer, but not the intense and sudden fear a single mother feels when she finds a lump on her chest, the hours on the phone to find a doctor, schedule a babysitter and request time off work, or the confusion she feels as she tries to find the words to explain her condition to her family.
The medical facts are easily accessible online, but what Health Journal provides is something more — the experiences and stories of readers in the thick of these challenges, which makes these medical issues real. When a reader comes across the article with this woman's story, that reader, looking for something that validates her experience when she, too, finds a lump, reads the article and says to herself, "I felt that, too."
"We understand what consumers want," Freer says. "They don't want clickbait. They don't want fluff. They want real stories about real people. They want stories about people to whom they can relate, and who help them learn what to do in that same situation. That's what we try to do every day here. Our mission is to improve people's health by giving them information that is valuable to them. We want to inspire them; we want to inform them; we want to educate them."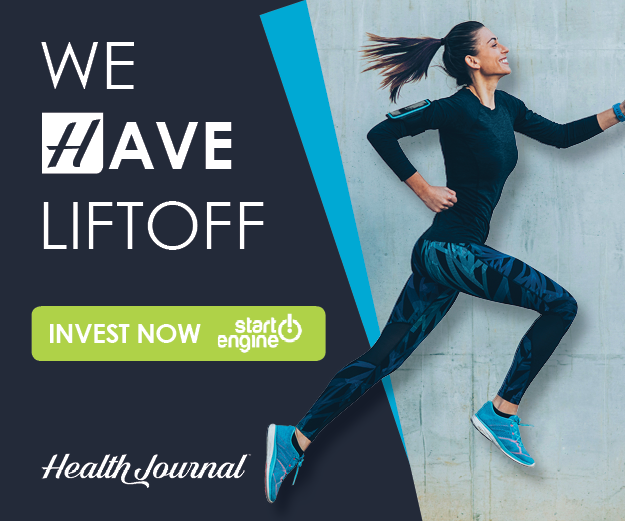 Through the support of the community of readers and partnerships, Health Journal has become one of the premier health-care magazines in the region, providing human interest pieces as well as authoritative articles on ground-breaking medical technologies and treatments, nutrition and fitness strategies. The magazine's growth is directly connected to the readers and health-care providers who believe in the publishing model of the magazine, Freer says. The time is right to expand the reach of the magazine to a national audience.
Health Journal's Vision for the Future
The goals for the expansion are simple: first, to allow Health Journal to improve the quality and depth of journalism with even more of the compelling and sometimes challenging topics readers love. Past issues have included articles on opioids, Parkinson's disease and sex, new discoveries in cancer research, CBD oil, video game addiction, parenting children with chronic illnesses, transplants … and the list goes on.
Second, as the firm broadens the scope of the magazine, the volume of content will expand as well. Health Journal currently publishes 20-30 articles a month in print and even more on its website. The goal is to increase this benchmark to create 20-30 quality articles a day. This undertaking will require hiring more editors, staff writers, freelancers, marketing specialists and salespeople.
Third, the expansion will allow the magazine to provide a solid platform for select health-care partners to connect and engage the readership in new and dynamic ways.
Health Journal is excited to bring this successful publishing model to a national stage, bringing its unique style of "can-do" health-conscious content to a bigger audience, says Freer.
"We'll use our current technologies to bring our unique vision of health and wellness information to communities around the United States and beyond,"
adds Dr. Ravi Shamaiengar, the magazine's medical editor and strategist. "At the same time, we'll maintain our initial goal of enriching readers with meaningful information sponsored by their own local health and wellness businesses."
Readers, businesses and health-care providers can support Health Journal in its next steps by investing in the company through StartEngine at www.startengine.com/thehealthjournal.