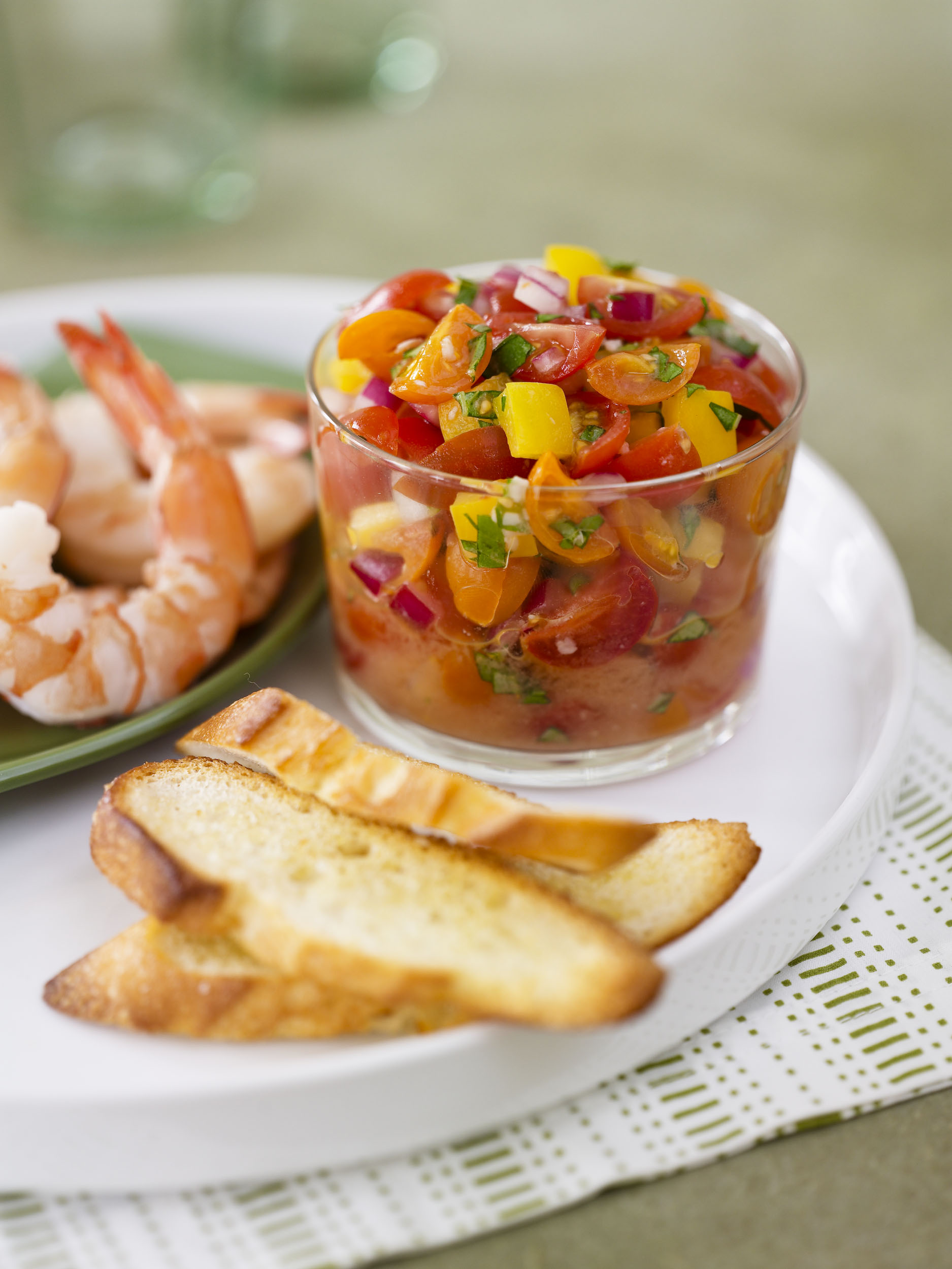 Salsa Italiana
2015-01-30 13:54:04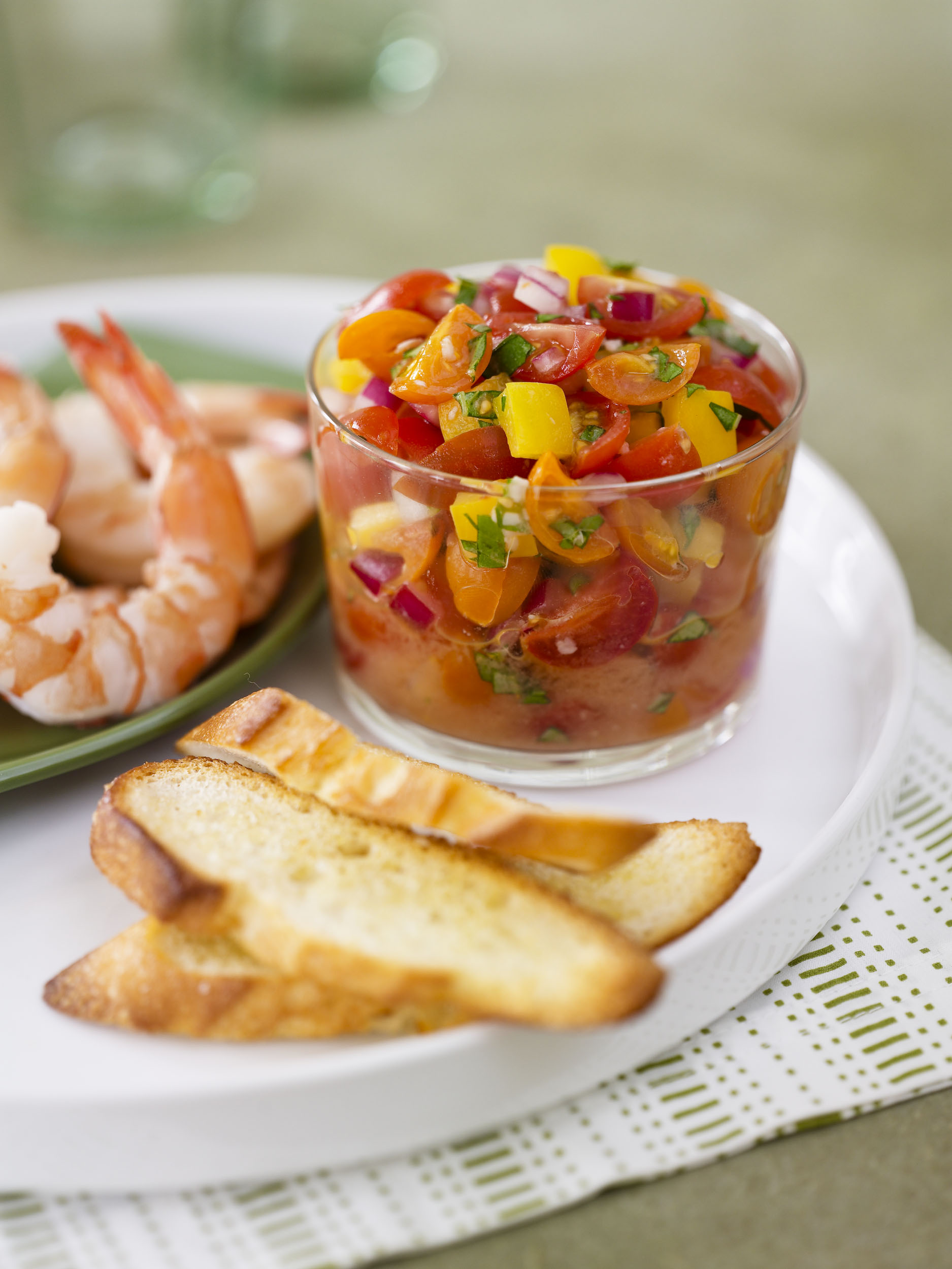 Ingredients
1 head garlic roasted *
2 tablespoon fresh lemon juice
1 tablespoon red wine vinegar
1 teaspoon kosher or sea salt
1/2 teaspoon crushed red peppers
1 teaspoon extra-virgin olive oil
2 cups cherry tomatoes, stemmed and quartered
1 (about 1 cup) yellow bell pepper/capsicum seeded, deribbed, and cut into 1/2-in dice
1/2 cup red onion, diced
1/4 cup fresh basil leaves, chopped
2 tablespoon fresh oregano leaves, chopped
Instructions
• Preheat the oven to 375°F and roast the head of garlic. 
(While the garlic is roasting, chop the vegetables and herbs.)
• In a medium bowl, whisk together the lemon juice, vinegar, salt and crushed red pepper until the salt is dissolved. Remove the warm cloves of garlic from their skins and add to the vinegar mixture. Using a fork, mash the roasted cloves until puréed and smooth. Whisk in the olive oil.
• Add the tomatoes, peppers/capsicums and onions, and gently mix to coat with the dressing. Fold in the basil and oregano. Taste and adjust the seasoning. Transfer to a serving bowl, cover, and set aside for at least 1 hour to allow the flavors to meld.
Notes
• Skinny Dippers: Bruschetta, Crostini, Poached Shrimp
• Dip Do-ahead: This salsa can be prepared up to 8 hours in advance. Cover and refrigerate. Remove from the refrigerator 45 minutes before serving. Serve at room temperature.
The Health Journal http://www.thehealthjournals.com/