On the Move Sentara's new mobility park is helping rehab patients get back on their feet again. Patients of all ages with gait related problems now have more opportunity to practice their walking skills safely with the recent opening of The Sentara Outpatient Rehab Center Mobility Park at Sentara Williamsburg Regional Medical Center (SWRMC). The mobility park, located outdoors near the R.F. Wilkinson YMCA, which houses the hospital's largest Outpatient Therapy Center, is a project funded through The Auxiliary of Sentara Williamsburg. For more than 50 years, The Auxiliary has provided equipment, resources and services for hospital patients.
The purpose of the mobility park is to assist patients with walking on various environmental surfaces in an effort to help them return to their daily activities with confidence. Its features include pea gravel, regular gravel, dirt, a mulch path, a brick sidewalk, brick steps, wood steps, river stone and other materials arranged on unlevel surfaces, much like what patients would encounter wherever they may walk in the real world. The new mobility park, which sits on space that is 28 feet wide and 39 feet long, is believed to be the first of its kind used for outpatient rehab in Virginia, and the first within the Sentara Healthcare System.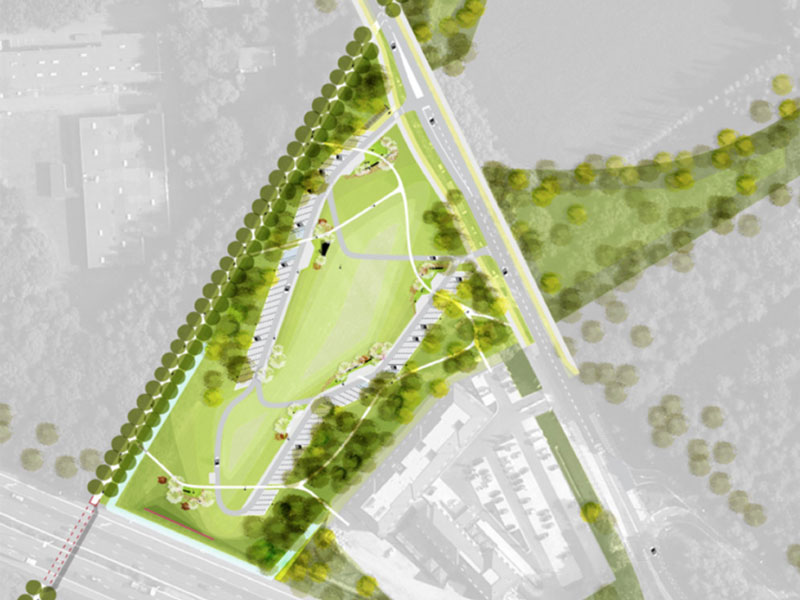 "We wanted to create something with different surfaces for people to walk on," explains Jesse Cornelius, a physical therapist and manager of SWRMC's Rehab Services. "It is also important that we have something with slopes and slants. Any time you encounter different surfaces, it has a different feel on your feet and that can pose challenges for some people. Our therapists can use the mobility park to help people adjust to necessary reactions and strategies required when you step on unfamiliar ground suddenly. This is when you are at a greater risk for falling."
The park is designed specifically for patients who are recovering from orthopedic surgeries (hips, knees, ankles), those recovering from neurological conditions such as a stroke, Parkinson's disease or traumatic brain injuries or people who may be hindered by a fear of falling.
"It is not uncommon for people to develop a real fear of falling after a physical setback and not want to go out, and that can restrict their lifestyle," Cornelius says. "We know that our staff will use this park to help give them the confidence and encouragement they need to help them get back out into their communities leading life to its fullest."
Cornelius first thought of the idea of a mobility park nearly a decade ago after patients pointed out the troubles they were having with walking in parking lots, on uneven sidewalks and in their own backyards.
"The idea really came from the patients and their needs," he says. "We really had no equipment to help train them, so it was a challenge for us."
Cornelius began doing research on mobility parks more recently and approached The Auxiliary in the spring with the concept after the organization asked what needs hospital staff had and how it could help.
A recent addition to the Mobility Park includes a brick walk, uneven like every brick walk around town. Some other elements are the large stone steps on the left, pea gravel to walk across, wooden steps, wood stepping stones and obstacles to step over, a mulch path through the trees and several sizes of stones in the center. It's also a lovely enhancement to a rather "blah" corner of the parking lot at the YMCA.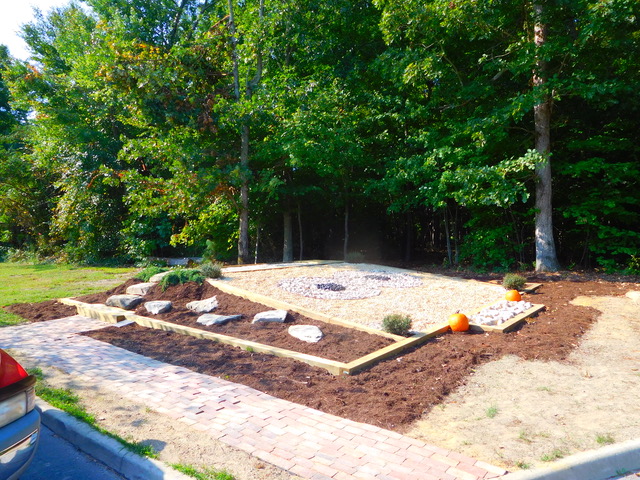 "We are always excited to help fund a project that helps so many people," says Marty Jones, a member of The Auxiliary and co-chair of We Should Be Dancing, its signature fundraising event. "The mobility park is a great addition to what we've already done and will continue to do to enhance patient care. The mobility park is about the long-term health of patients. Any time we can help people get out to exercise and return to routine activities is a plus."
The Sentara Outpatient Rehab Center Mobility Park cost roughly $10,000 to install. The Auxiliary will host its annual fundraising event, We Should Be Dancing, in October to help cover the cost of the mobility park. The evening will include dinner and dancing.
We Should Be Dancing will be held from 6 to 10 p.m. on Friday, October 20, at Walsingham Academy. Tickets are $75. For more information, visit weshouldbedancing. eventbrite.com