The focus of the Mariners' Museum and Park is singular: WATER. But its goal is to show visitors just how diverse, interactive, fascinating and downright cool that one word can be.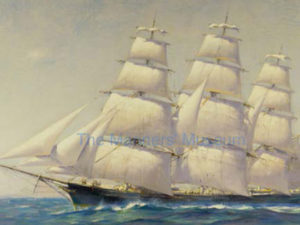 The Newport News museum is continuously updating its more than 92,000 square feet of gallery space with objects and maritime history lessons from the region and world. Exhibits range from the 200-plus items recovered and meticulously preserved from the wreck of the famed Civil War ironclad USS Monitor to the newest addition, the massive double-hull catamaran that won the 2013 America's Cup.
People of all backgrounds share a connection with water, says Howard H. Hoege III, President and CEO of The Mariners' Museum. To celebrate that "oneness," the museum is offering a special $1 summer admission price for every visitor, through Labor Day.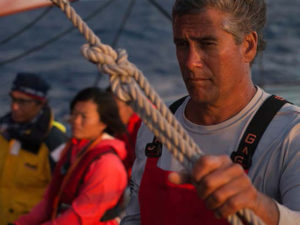 Take the ship model maker's stand, where visitors can talk to craftsmen as they build miniature ships, make models out of Legos or paper and hear stories of the ships on display, including a paddle-wheel steam ferry and a Newport News-built luxury passenger liner that holds the record for the fastest crossing of the Atlantic Ocean. Kids also can design an ironclad to see if it will sink or float, lift cannonballs to feel their weight and check out 18th-century maps and early scientific instruments.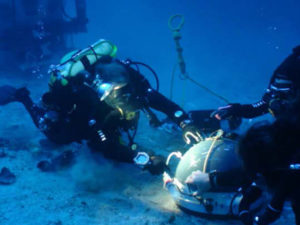 In the USS Monitor Center, home of the world's largest archaeological metals conservation project, museum goers can peer into a massive wet lab space, where the ship's cannon, turret and steam engine are undergoing real-time treatment. They also can walk on the deck of a life-size Monitor replica.
The latest exhibit, Speed and Innovation in the America's Cup, opened at the end of May. Its displays and 13 videos dive into the technology, materials and crew requirements behind the intense international sailing competition, which has run since 1851. The event now features boats that can fly at more than 50 miles per hour just above the water's surface. The Oracle Team USA AC72 Catamaran, which staged a dramatic comeback to win the 2013 Cup, arrived in January on three flatbed trailers. "It looks like nothing that most folks will have seen before, almost like a spaceship," Hoege says.
No matter your age, experience and background, you will see and hear something that you connect with.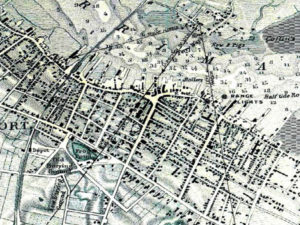 For active visitors, The Mariners' Museum is part of a 570-acre park that includes the five-mile Noland Trail and 167-acre Lake Maury. For hungry visitors, various food trucks are on site daily during the summer. And for local residents, a visit to the place that Congress has designated as America's National Maritime Museum can build a sense of hometown pride.
"Our region is home to such an important collection and has played such an important role in national and world history," Hoege says. "This isn't history book stuff. This is our history."
WANT TO GO? The Mariners' Museum is open daily from 9 a.m. to 5 p.m. Monday through Saturday, and 11 a.m. to 5 p.m. Sunday, with the exception of Thanksgiving and Christmas Day. It is located at 100 Museum Dr. in Newport News. Summer admission is $1 a person through Labor Day; regular admission ranges from $8.95 to $13.95, with an added fee for 3-D movies. Parking is always free, as is admission for children 3 and under. For more information, call (757) 596-2222 or (800) 581-7245, or visit marinersmuseum.org.