Who doesn't love a healthy twist on a taste bud favorite? All the flavors of a traditional eggplant Parmesan without the unnecessary additions.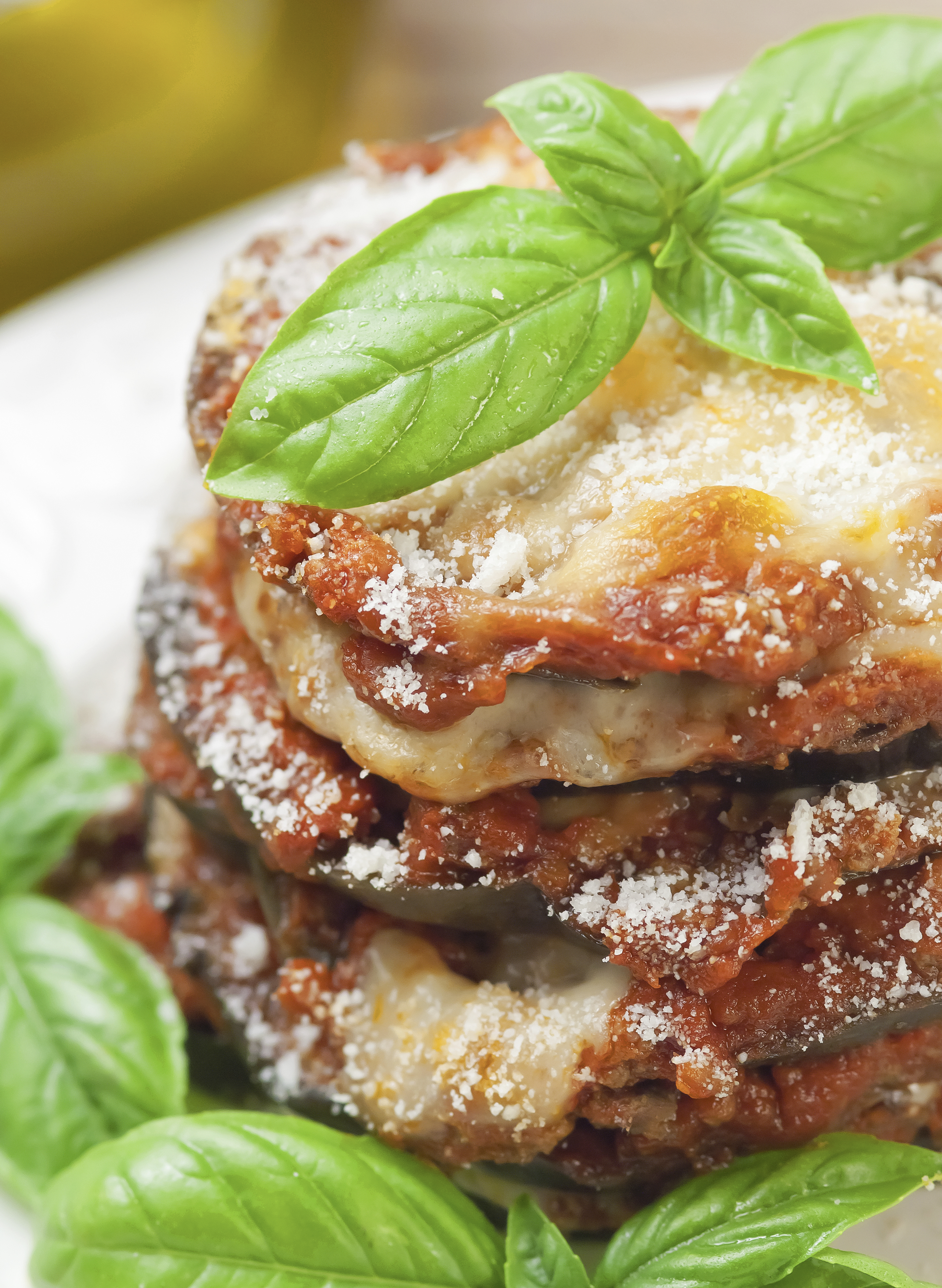 Eggplant Parmesan
2015-01-30 14:07:25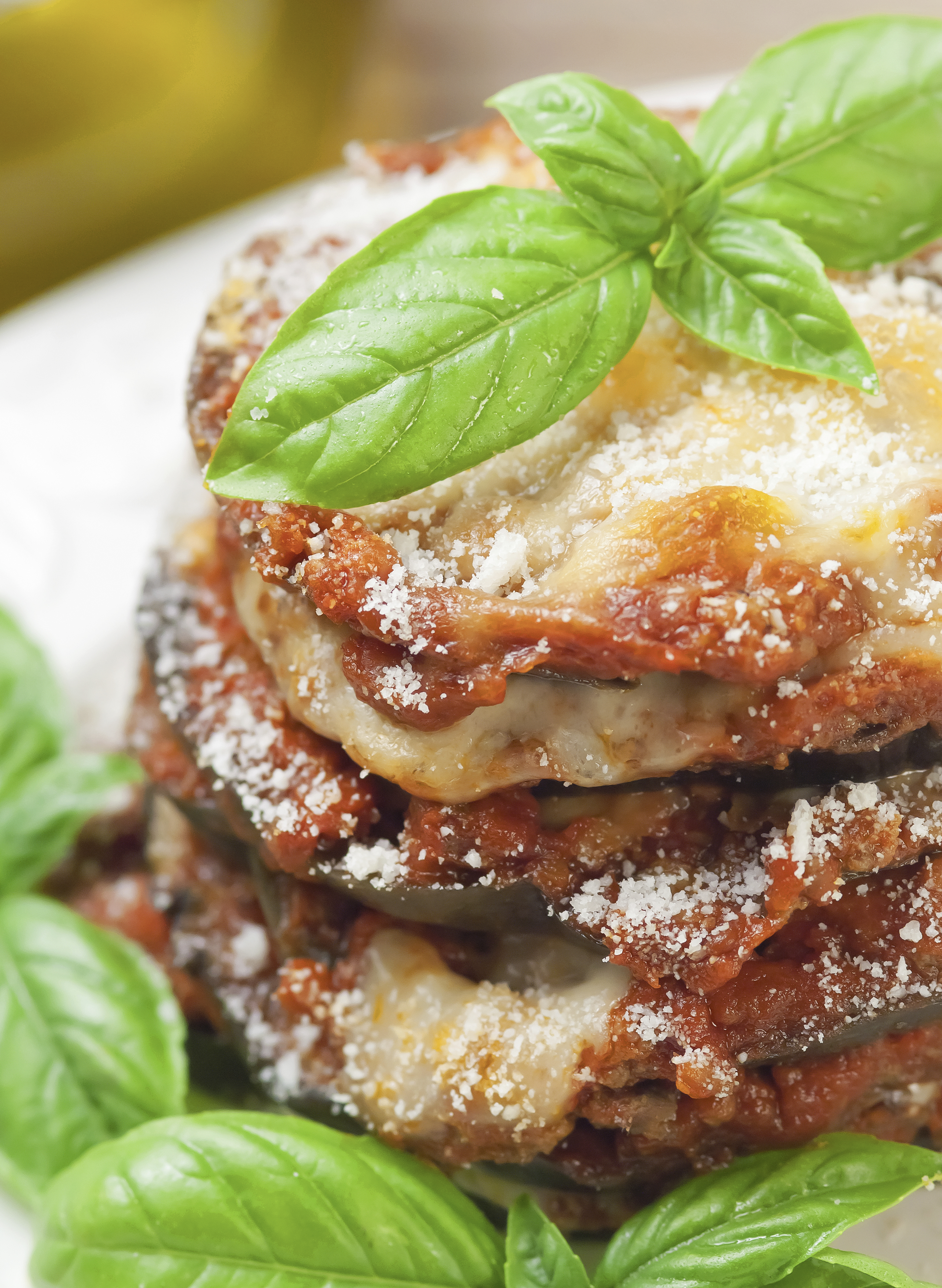 Ingredients
2 medium eggplants
1 cup egg substitute
1/2 cup skim milk
1 cup all-purpose flour
2 cups Panko bread crumbs
1/8 cup of grated fresh low fat Parmigiano-Reggiano cheese
olive oil cooking spray
2 cups Italian tomato sauce
1 cup fat free mozzarella cheese
Instructions
• Preheat oven to 425°F.
• Wash and slice eggplant into 1/8 to 1/4 inch slices. Leave skin on for best nutrient capture.
• Lightly dust with all-purpose flour.
• Submerge in a mixture of egg substitute and skim milk.
• Combine seasoned Panko bread crumbs and Parmesan cheese. Apply bread crumb mixture to eggplant pieces.
• Place on flat large cookie sheet that has been lightly sprayed with olive oil.
• Lightly spray olive oil on tops of all pieces laid out on the cookie sheet.
• Bake until outside is crisp and inside is tender (About 20 minutes, flipping them over after the first 10 minutes).
• When initial baking is complete, separate the larger slices from the smaller slices as the larger ones serve as the base when stacking.
• Place large slices back on baking pan and cover with Italian sauce and lightly apply fat free mozzarella cheese.
• Stack the next largest slice and repeat the process (Usually stacked 3-4 layers high).
• On the top slice add ample sauce and fat free cheese. Bake until cheese begins to bubble and brown slightly.
Notes
Jeffrey A. Hartenberg, RCP, MBA Administrative Director, Bon Secours Hampton Roads 
Heart and Vascular Institute
The Health Journal http://www.thehealthjournals.com/