Restaurants are finally opening their windows, and patio dining is officially back in Williamsburg for the summer. Bring your sunglasses, pups and game faces to these local restaurants to wine and dine your family and friends under the sun, or moon.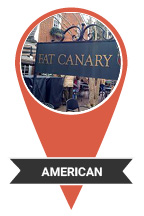 Fat Canary
410 W Duke of Gloucester St.
757.229.3333
fatcanarywilliamsburg.com
Praised in June of 2009 in the Travel section of the New York Times, the Fat Canary is the quintessential dining experience in the heart of Colonial Williamsburg. The rich red brick patio is full of sturdy metal tables, which are large enough for a small gathering of friends or family. Snack on an appetizer of House-made Mozzarella with Edwards' Ham, Basil Pesto and Heirloom Tomatoes drizzled with Balsamic while visitors and locals walk the streets and disappear into Wythe's Candy Shop. Table umbrellas are essential during midday; however, they can be closed at night to enjoy the darkened sky and twinkling shop lights that line the street.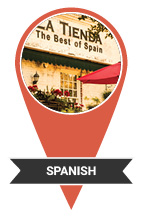 La Tienda
1325 Jamestown Road
757.253.1925
tienda.com
Don't let this moss covered restaurant fool you, it has even more to offer than its 3,600 square feet of dining space. Every Saturday from 1:00 to 4:00 p.m. you can enjoy Spanish wine and artisan food for free. La Tienda also supports Spanish food banks, and in 2012 they teamed up with Penelope Cruz and raised money for struggling families in Spain. This immense space has an organic and fresh menu and an even bigger heart. And don't forget to bring home Paella.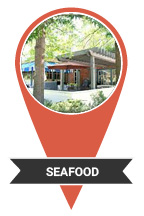 Berret's Seafood Restaurant and Taphouse Grill
199 S. Boundary St.
757.253.1847
berrets.com
Take advantage of this fun and boisterous outdoor dining experience located in Merchants Square this summer. Berret's offers fresh seasonal catches and shellfish year-round. Feel free to take up a game of cornhole with friends and family while waiting for your table or food. The patio is spacious and offers longer tables for large groups. Live music fills the air without interfering with good conversation. Berret's offers a delicious Oyster Happy Hour from 3:30 until 7:00 p.m. for those on a smaller budget. Enjoy oysters on the half shell, or steamed, for only $1 and draft beer for only $3.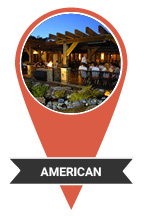 Second Street American Bistro
140 2nd St.
757.220.2286
secondst.com
This alfresco dining experience is every bit warm 
and sedative. With a beautiful fire pit centerpiece and the soft trickle of a Koi pond, Second Street offers locals and visitors a place to unwind after a long day. Lunch goers can grab a Fresh Baked Quiche or the signature House Made Mortadella Sandwich for under $12. Late night customers can bask in the warm lamplight glow while dining on the Ancho Rubbed Ahi Tuna with a Chipotle-Roasted Pepper Cream. Don't forget to try the owner's own Napa Valley grown Petite Sirah, which won a gold medal at the San Francisco Chronicle wine competition.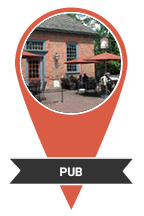 Dog Street Pub
401 W. Duke of Gloucester St.
757.293.6478
dogstreetpub.com
Never leave your pup at home again. Dog Street Pub offers water bowls and biscuits for your furry friend while dining on the patio in the middle of Colonial Williamsburg. Soak in the rays with a cold brew and order the Dog Street Burger with fries and special pub sauce. Do not fear finishing your drink; Dog Street's Hair of the Dog Bottle Shop is next door. It offers free tastings and other events advertised on the specials menu.