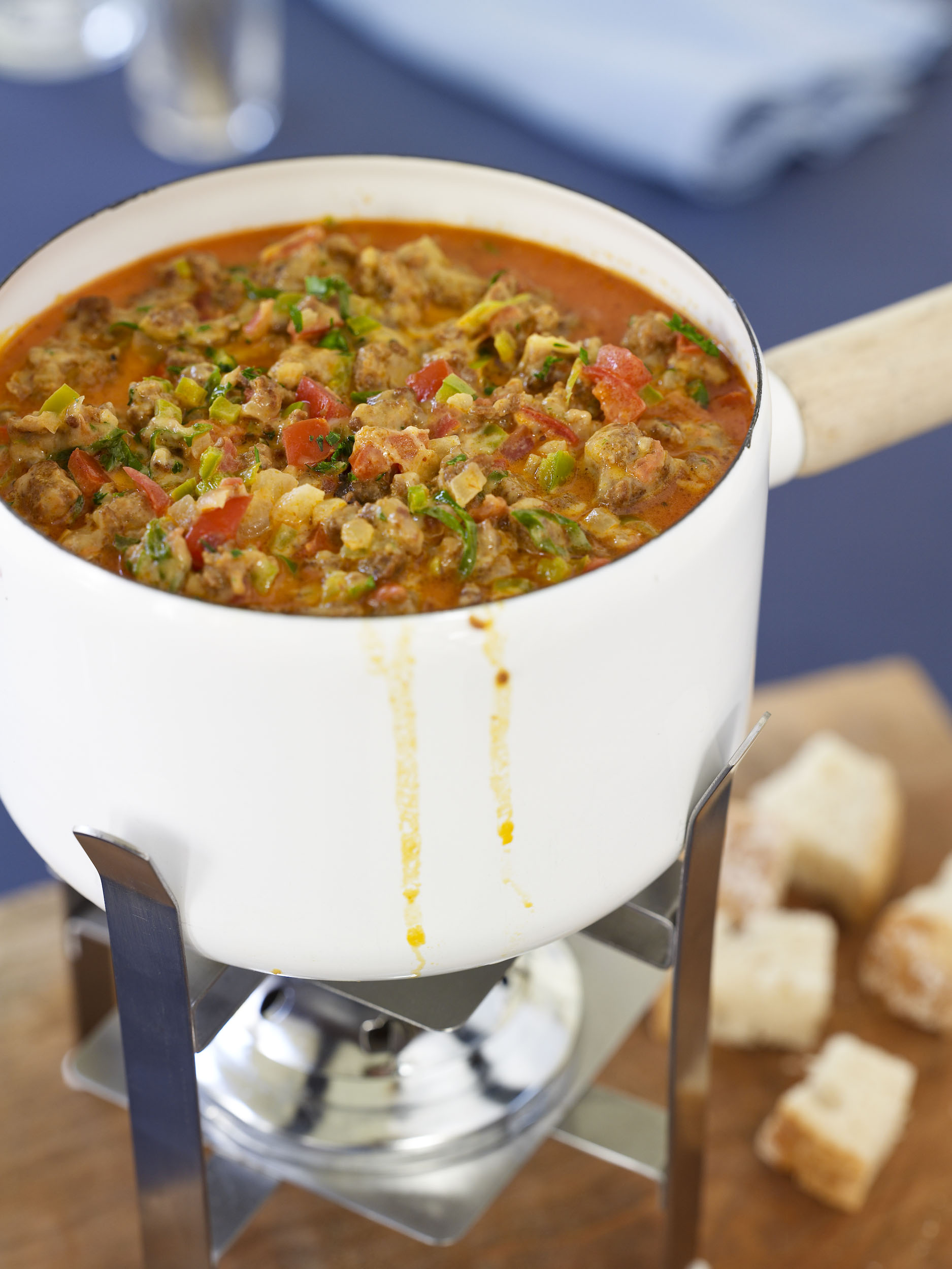 Chorizo Chili Con Queso
2015-01-30 13:42:21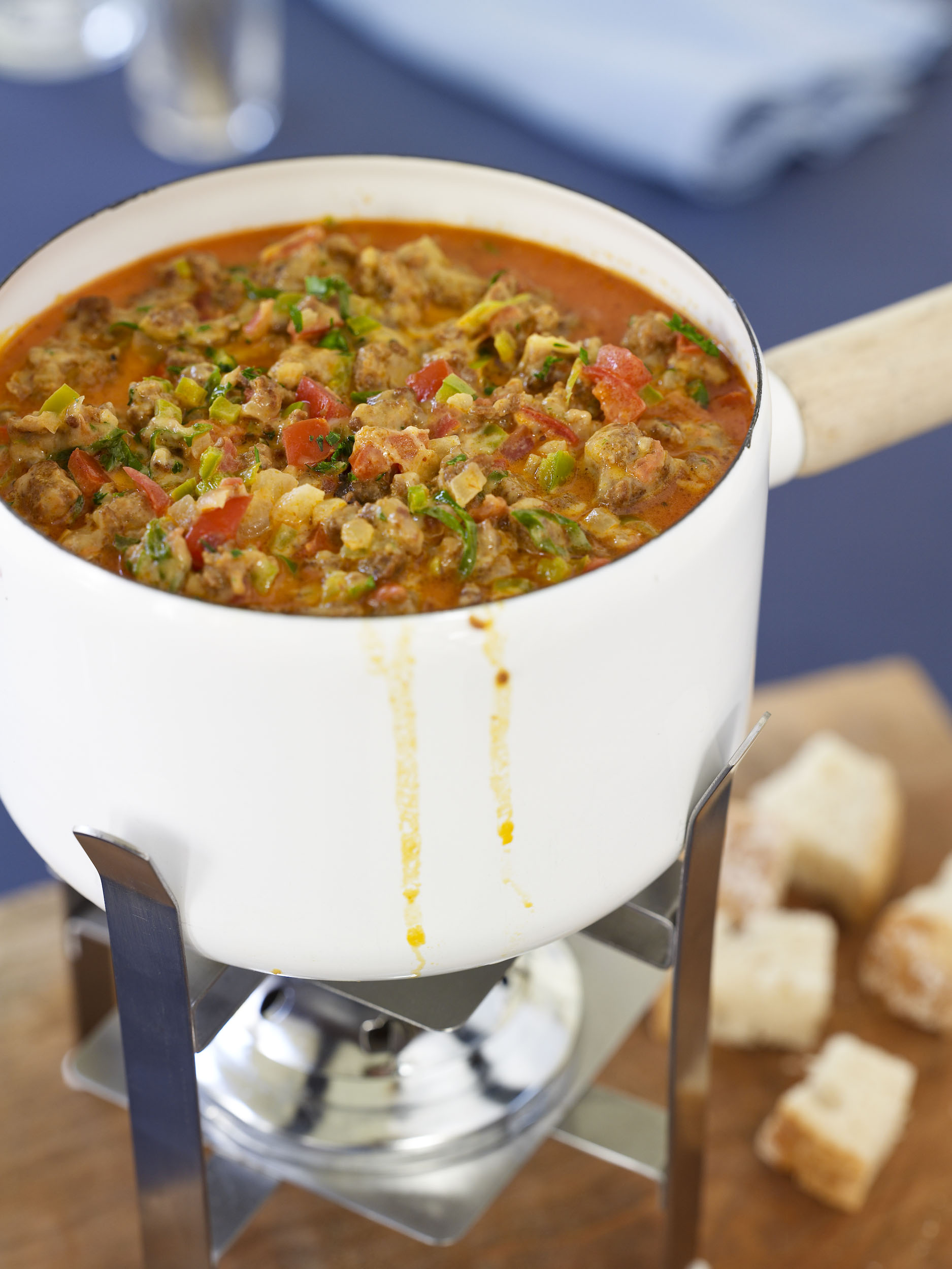 Ingredients
1/4 pound bulk pork chorizo
1/2 medium white onion cut into 1/4-inch dice
2 poblano chiles, roasted and cut into 1/4-inch dice
2 chipotle chiles in adobo sauce, diced
2 tomatoes, cored, halved, seeded, and cut into 1/4-inch dice
2 cups (8 ounces) pepper jack cheese, shredded
2 cups (8 ounces) sharp cheddar cheese, shredded
1/2 cup heavy (whipping) cream
Instructions
• In a 4-quart saucepan over medium heat, warm the olive oil and swirl to coat the pan. Add the chorizo and sauté, stirring constantly and using the side of a spatula to break up the chunks, until cooked through, about 3 minutes. Add the onion, chiles and tomatoes and sauté, stirring frequently, until the onion softens, about 3 minutes. Turn the heat to medium-low and add both cheeses, stirring constantly, until the cheeses melt, about 2 minutes. Add the cream and stir until heated through.
• Transfer to a fondue pot set over an alcohol or sterno flame to keep warm. Serve immediately.
Notes
• Dippables: Tortilla Chips, either store-bought or homemade; Corn Chips; Crusty-hard peasant bread cut into 1-inch cubes; Potato or Yuca Chips; Taro Root Chips; Pita Chips
• Dip Do-Ahead: This dip can be prepared 1 day in advance. Allow the mixture to cool, transfer it to a covered container and refrigerate. Reheat in a saucepan over low heat and then transfer to a fondue pot for serving.
The Health Journal http://www.thehealthjournals.com/