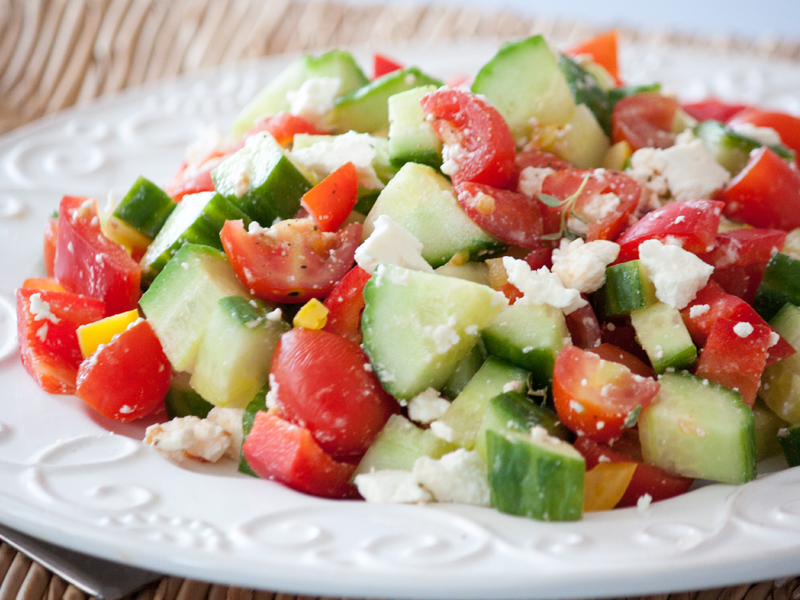 Chopped Mediterranean Salad
2015-02-23 14:39:29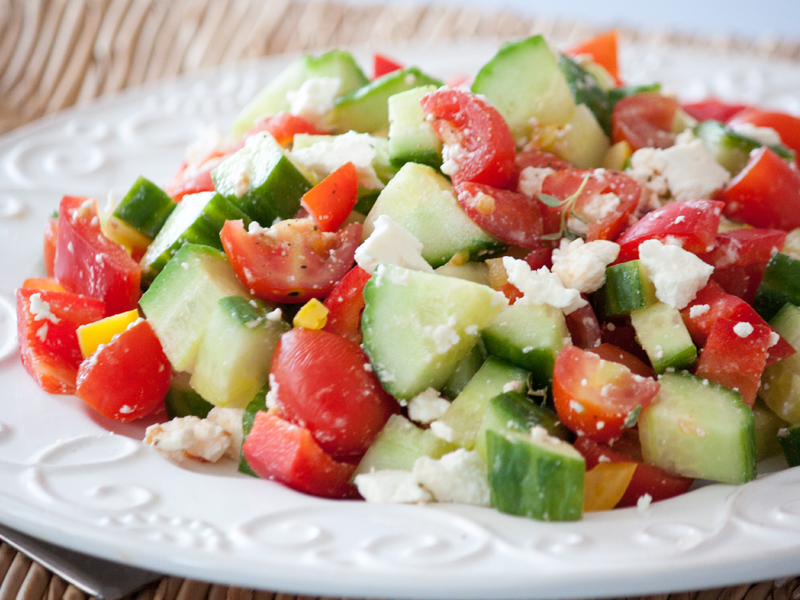 Serves 6
Ingredients
1 English cucumber, chopped
2 heirloom tomatoes, chopped
1 red or yellow bell pepper, diced
1/3 cup Feta cheese, crumbled
Bunch of oregano, finely chopped
Salt and pepper, to taste
DRESSING
1/4 cup extra virgin olive oil
2 teaspoons red wine vinegar
1 lemon, juiced
1 teaspoon oregano, finely chopped
Instructions
• Place the cucumber, tomatoes, and bell pepper in a large bowl.
• To make the dressing, combine all dressing ingredients in a small bowl and whisk vigorously.
• Pour the dressing over the salad, and toss gently to combine. Sprinkle with feta and oregano as a garnish.
• Dish can soak for 4 hours, or served immediately.
Notes
Find more recipes by Haley at www.whathaleybakes.com
The Health Journal http://www.thehealthjournals.com/